Descartes Releases November Report on Global Shipping Crisis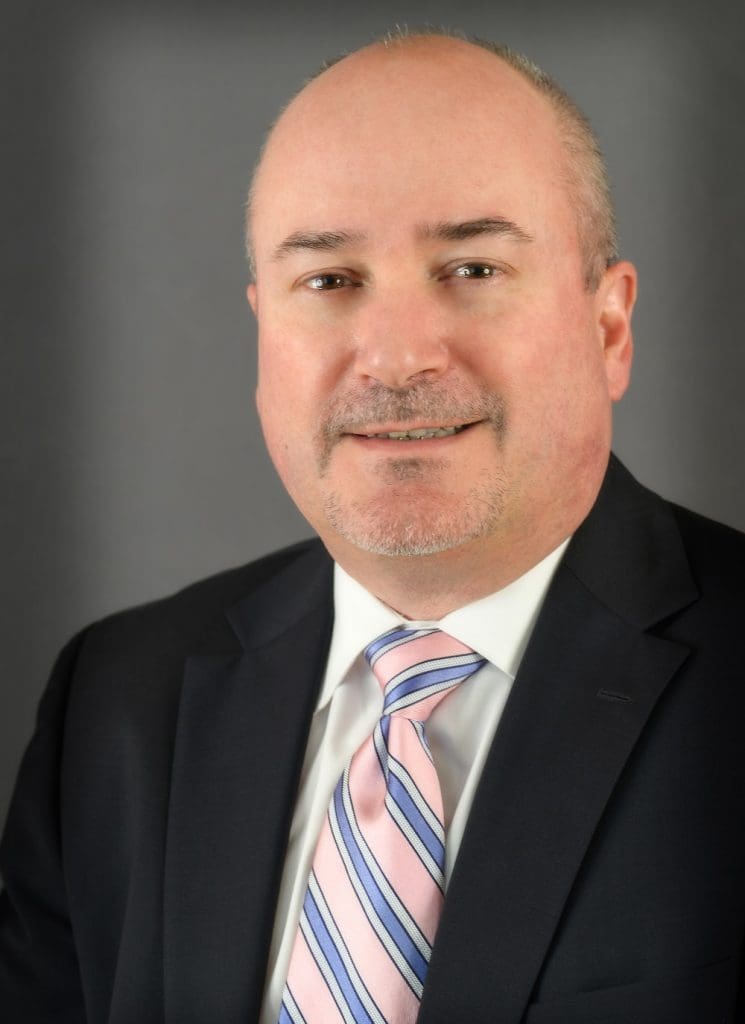 ATLANTA, Georgia, November 22, 2021 (GLOBE NEWSWIRE) – Descartes Systems Group (Nasdaq: DSGX) (TSX:DSG), the global leader in uniting logistics-intensive businesses in commerce, released its November report on the ongoing global shipping crisis and analysis for logistics and supply chain professionals. The report shows continued strong U.S. ocean container import volumes and other underlying factors, which point to a challenging 2022 for global supply chains.
For the month of October 2021, U.S. container import volumes continued a 14-month run of significantly higher than pre-pandemic activity (see Figure 1), according to research conducted using the Descartes Datamyne™ global trade intelligence solution. Overall, October 2021 was 23% higher than October 2019 and 3% higher than October 2020. When comparing the last 12 rolling months versus 2019, however, U.S. container import volumes are up 21% versus 2019. 
"The pandemic has changed the economic fundamentals of consumer buying behavior with the ratio of personal goods to services increasing by 8% (see Figure 2) and the inventory to sales ratio decreasing by over 30% since 20191," said Chris Jones, EVP Industry & Services at Descartes. "When we consider challenges like the ongoing driver shortage and upcoming International Longshoremen Workers Union contract next summer, we believe that logistics and supply chain professionals should take a longer view of the crisis and make more strategic adjustments to their operations."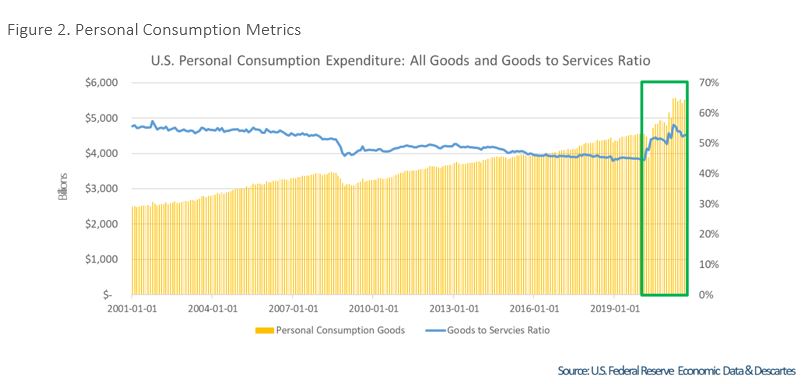 To learn more about the key economic and logistics factors driving the global shipping crisis and strategies to help address it in the near-, short- and long-term, visit Descartes' Global Shipping Crisis Resource Center.
1 U.S. Federal Reserve Economic Data