Drydocks World obtains certification for supply chain security management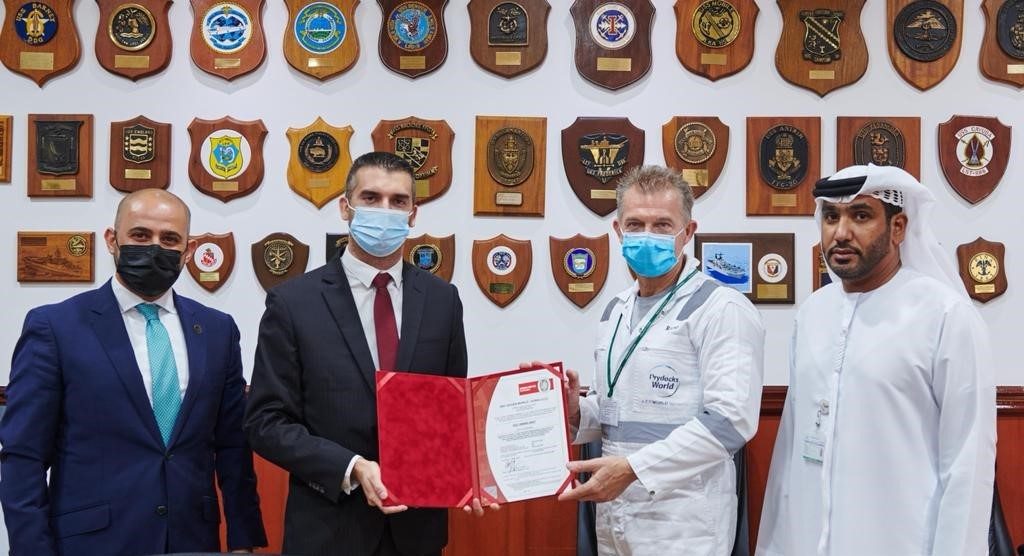 DUBAI, UNITED ARAB EMIRATES, 28, November 2021, Drydocks World Dubai, a DP World company, has received the ISO 28000:2007 certification, demonstrating its commitment to security management within its supply chain.
Receiving the ISO 28000:2007 certification for Security Management System for the supply chain establishes Drydocks World as an industry leader for supply chain security. As a business, Drydocks World ensures the security of its people, assets and goods at all times and more importantly, this certification reinforces DP World Ports and Terminals' consistent prioritization of physical safety and security.
CEO of Drydocks World, Capt Rado Antolovic PhD, commented: "We are delighted to be recognized for our Security Management Systems. The security of our people, assets and goods is a top priority for Drydocks World and we are committed to protecting our client's properties."
The certification has been awarded by Bureau Veritas. Bureau Veritas is a world leading certification body, enabling clients in every continent to continually improve their performance through management system certification with over 85 total accreditations globally and locally. Bureau Veritas certified Drydocks World with ISO 28000 for their successful implementation of Security Management system underscoring their ongoing commitment to excellence, sustainability and reliability.