Introduction to Shipping online course 13-14 December 2021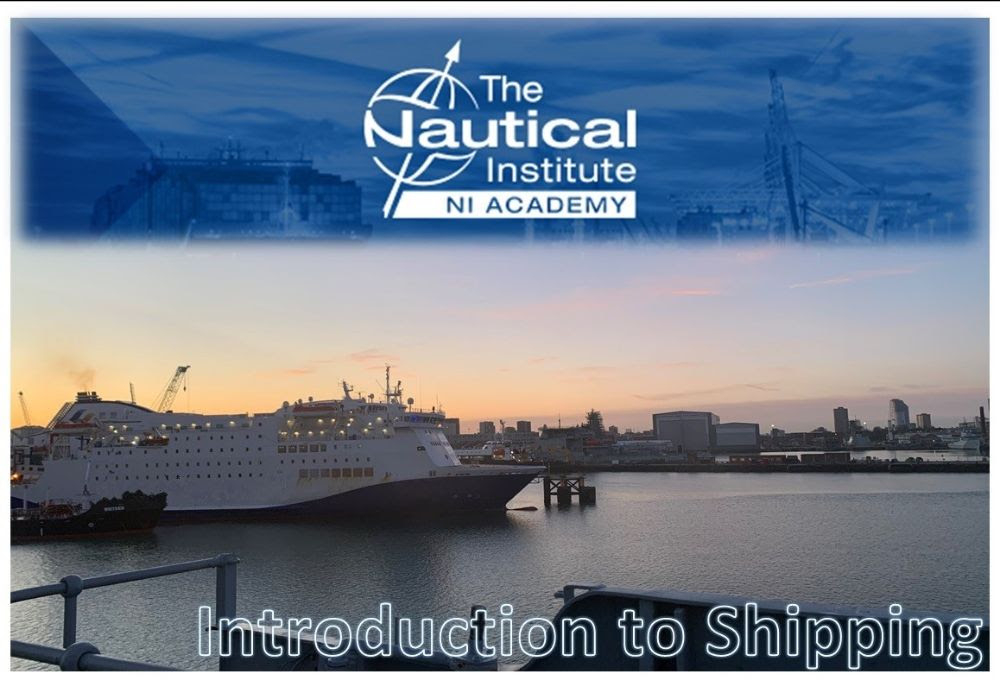 Unsure which way is starboard, topside or bow? Unsure about navigating your way through the complexities of shipping? The Nautical Institute Academy has just the course for you.

Our Introduction to Shipping online course explains the key elements of the maritime industry ‑ all in a six-hour window. Your instructor will set a course for you to expand your knowledge on the challenges facing shipping and the exciting innovations that are transforming maritime technologies.
The next departure for our virtual training ship is scheduled for 13-14 December 2021. Head over to the NI Introduction to Shipping for more info or get in on courses@nautinst.org.
We look forward to welcoming you aboard
Course dates
13-14 December 2021, 10:00-13:30 UTC 
£400 (£375 for NI members)*  (+VAT)
Zoom online training platform
– What is shipping?
– Type of vessels
– Ship and Shore organization / hierarchy
– Commonly used shipping terms
– Functionality of logistic chain
– Members of maritime cluster
– Basics of commercial shipping and marine insurance
– Regulatory bodies/ IMO Flag states
– Demolition industry 
– Seafarers right to protection
– Innovation and challenges in shipping
Click here to view the lesson plan.
Please note that the course contents may be altered to suit the group of participants who have registered for the course.
On completion of the course, participants should have a basic understanding of the various type of ships, commonly used maritime terms, role and work of stakeholders in the maritime industry.

This will help them to feel more comfortable working in a new field and allow their employers to benefit from their increased understanding and knowledge.
Find out what students have to say about the instructor and online delivery…

Having recently entered the shipping industry, this course was exactly what I needed as the course is presented from a holistic, practical, perspective and thus it allowed me to see how various aspects of the shipping industry interact and rely upon one another. The course also reaffirmed some of the basic knowledge I already knew about the industry. I would say the course is perfect for those just entering the industry. It was also a pleasure to be taught by someone who is clearly very knowledgeable and enthusiastic about shipping.
Justine Porter
Associate, Penningtons Manches Cooper LLP


Meet the instructor
Captain Maneesh Varma
Head of QualificationsWith 25 years experience at sea, Captain Maneesh Varma worked through the ranks to Captain for Maersk. After coming ashore he gained qualifications in Shipping, Trade and Finance (MSc from Cass Business School), PGCE and PG Diploma in Marine Law. He also worked in Commercial Operations for Holbud Ship Management, London and SPL Shipping, New Delhi. Captain Varma has held numerous roles in the maritime training sector, working as senior lecturer in simulation at Warsash Maritime Academy, Lowestoft College and Liverpool John Moores University, where he assessed navigational risks for Dublin Port's new RoRo Jetty. Currently working as the Head of Qualifications for The Nautical Institute, he works to enhance and manage The Nautical Institute's DP qualification, self-study scheme and short courses.