NAMEPA Annual Report 2021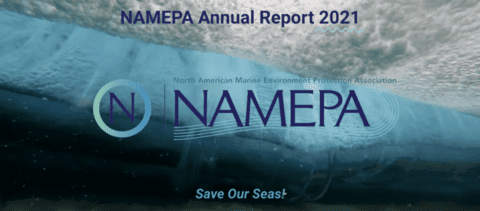 Check out NAMEPA's 2021 Annual Report!View the reportHappy New Year from NAMEPA!  
NAMEPA's Annual Report highlights all of the new members welcomed in 2021, students reached with educational materials and programs, & MORE! Thank you to our members, sponsors and partners for joining in our efforts to Save Our Seas. We look forward to a successful 2022 as we celebrate our 15th anniversary!  


Learn more at: www.namepa.net
North American Marine Environment Protection Association (NAMEPA) | 21 Davis Hill Rd, Weston, CT 06883