Monaco: One more elderly death, plus more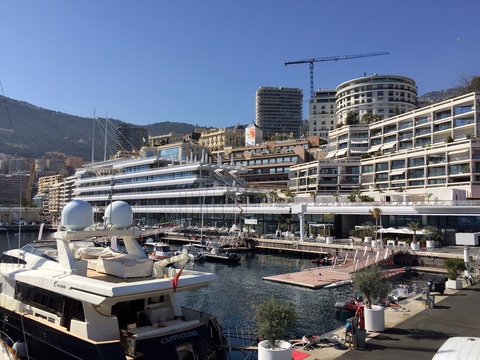 Good Morning Monaco
Saturday, February 19, 2022
Pandemic update: One more elderly death on Friday
One more person with coronavirus symptoms, aged 91, has died, the Monaco Government announced on Friday, February 18…
Porsches, Lamborghinis, Bentleys adrift and burning
An ill-fated cargo ship called the Felicity Ace caught ablaze near the coast of the Azores on Wednesday, February 16 and with all 22 crew members rescued…
France back in the fold thanks to Wagner
Given the context, Karl Marx may be wholly inappropriate a source to be citing as Europe rolls helplessly towards another war…
Zoia Skoropadenko – a famous cheap collector  "I am a full-time Ukrainian citizen even if I haven't lived in Ukraine for 20 years,"' says Zoia Skoropadenko when we met for cappuccino at Casa del Caffe.
#Into the eye of the storm with Izijet
The joys of travel are greatly overstated, even in normal times. During the pandemic, as we all know, it's been a nightmare…
DULY NOTED: HSH Prince Albert has held out hope that Princess Charlene will be back in the Principality quite soon, having made good progress in a private clinic where she has been treated in recent weeks.