Chios Marine Club participates in Tree Planting close to the Avgonima settlement
Earlier on today a massive Tree Planting took place – from morning until the sun set nearby at the medieval settlement of Avgonima in central west Chios.
The forestry area has been destroyed by the despicable fire in the summer of 2012 and there wasn't any chance of reforestation…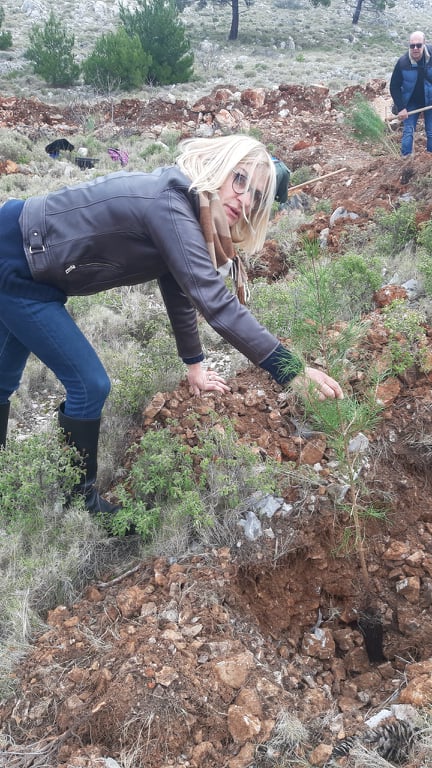 Under the auspices of the Municipality of Chios, The Forests Directorate of the Island of Chios, the charity "All together we can" ( "Ολοι μαζι μπορουμε") many individuals, charities, organisations, companies – shipping one in particular, participated.
Captain Antonis H. Pitsilos, president of the Chios Marine Club was there in the afternoon – following his late father's memorial service –we must not forget this old seafaring generation who offered a lot to the Island and Greece. Many local members and a few emanating from Athens joined the tree planting effort.
EVAT, the Union of Vrontadoussians in Attica, made its presence felt with general secretary Emily Papazis, as did Team O (Ομαδα Ομικρον), Tsakos Shipping and many others.
All in all a great event involving 300 volunteers and we must ensure we participate and save the environment and nature at all costs. Chios Nature is u n i q u e!!!! Many Congratulations to all for making it happen with 2,500 new trees!