Markets, Geopolitics and Covid: what a week that was… Next week?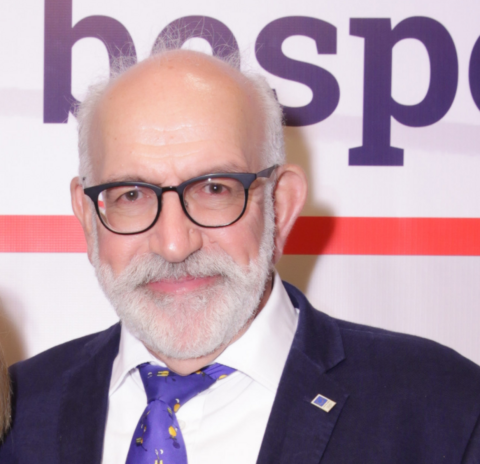 The BDI (Baltic Dry Index) was up 14 points since yesterday at 2,718 and 570 since last Friday the 4th of March 2022 thanks mainly to the Capes, which gained over 1,000 points in a week. Wets with mixed feelings. On the Geopolitical arena we are going from worse to worse; new cold war, new world order as politicians Don't Give Peace a Chance; despicable… Covid thrives due to a total "unprofessional" confrontation b the politicians. John Faraclas' daily and weekly recap:
The Capes' BCI was up 63 points and now reads 2,676; on a weekly basis, same was up 1,031 points – up from 1,645 boosting the entire Dry Market. The 1,700 to 2,600 points threshold c o n q u e r e d!!!
The Panamaxes' BPI was strangely down 46 point at 3,187 losing the 3,200 points threshold; on a weekly basis, the BPI was up 402 points – up from 2,785 last week surpassing the 2,800 to 3,100 thresholds…
Gains for the Supras' and Handies; the BSI was up 16 points at 2,939 – soon might go over and above the 3,000 points and the BHSI was up 17 at 1,548 points respectively. On a weekly basis, the Supras were up 353 surpassing the 2,600 to 2,900 points threshold. The Handies were up 105 points surpassing the 1,500 points threshold – from 1,443.
All in all a healthy Dry Market and let us see how it is aligned with the horrific and despicable events in Ukraine; CAUTION.
The Wets with mixed feelings but still doing well; the last published BDTI (Dirties) and BCTI (Cleans) stood at 1,312 – minus 21 and 1,054 – plus seven points respectively. On a weekly basis the Dirties were down 162 points – from 1,474 and the Cleans down 65 points – from 989 respectively…
The WTI ended up at US$ 109.33 – up US$ 3.31 since yesterday, but on a weekly basis, same was down US$ 6.35 from 115.68 on 4th of March. We insist to CAUTION and maintain / reiterate that the maximum affordable by the man in the street is US$ 49.99; end of the story.-
Once again the focus on the Geopolitical arena remains Ukraine. Too much hype from all sides at the expense of the Ukrainian people. President Putin also "sacrifices" the youth of Russia turning Planet Ocean upside down… No excuses. It is also time to realise that UN's Secretary-General Mr. Guterres is with all due respect unable to stop Mr. Putin's appetite; pity… Expect the worse, even weapons of mass destruction if the going gets tough for Mr. Putin. The "good thing" from all these despicable mess is that many truths come up… Too many skeletons in Germany's cupboard… Shame!
Remain on guard, as this new upheaval will take too long to be diffused. Watch out what comes out of sanctions. Mind Turkish behaviour; dangerous involving all Turkish politicians. It is not just Mr. Erdogan… Let's see his meeting with Greece's PM Kyriakos Mitsotakis in Constantinople on Sunday…
Mind the Chinese ambitions… This coming week will be crucial… Watch this space.
Respect Seafarers; the revenge one day will be fully justifiable. Hands off Seafarers.
Did I hear you say MIGRANTS?
How are we going to cope with Tourism and in particular Maritime Tourism?
COVID spreads and despite the forthcoming lifting of measures and protocols, the situation is more than serious. Wake up and let the Medical people rectify the situation… For a fistful of dollars, loosing people is at best despicable. Grow up, enough!
The Ides of March is here to stay…
Have a nice evening as well as weekend, but continue to remain on guard from actions emanating from Pirates, Terrorists, Criminals and any Business Hooligans whatsoever wherever you are on Planet Ocean.  Once again a big THANK YOU to all who really care for all humans – Doctors, Nurses, Seafarers, Dockers, Port Authorities et al during this Coronavirus disaster!! We repeat: Do please invest in Hospitals including Equipment, Doctors, Nurses and any useful means to avoid further disasters! Become more disciplined and care for the Environment too. As for the mess in Ukraine, you have not seen anything yet as well as its spread… Lastly: Education and Training for all to be able to tackle these disasters. Let us work collectively together and NOT opt for a fistful of Dollars to restart the already collapsed global economy… which is in red over US$ 350 (three hundredandfifty) trillion…