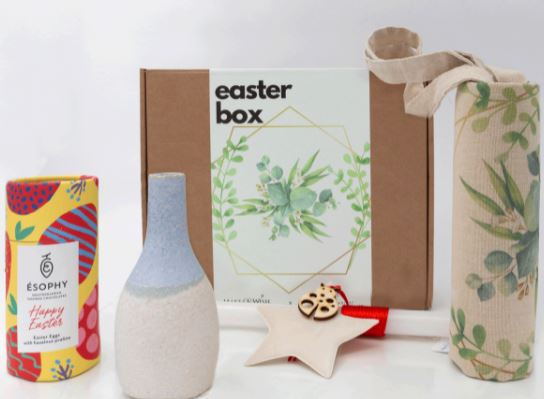 This year A Magic Cabinet with Make-A-Wish Foundation, have joined forces to celebrate Easter by creating a limited edition box for a sensitive, caring and important cause.  
Our Box welcomes back the freshness of Spring, with a handmade ceramic vase for wild blossoms by Yfi, Esophy Chocolates to delight your taste buds, a tote bag with a beautiful floral graphic featuring our collaboration and a 'lambatha' from the Make-A-Wish collection to celebrate the light of Easter.
Aiming always to give back, a percentage of our sales will be donated to Make-A-Wish, to further its  important work.
Our new and inspiring collection of hampers is also on offer as an ideal gift for your friends and family or even yourself.
Discover the limited collection here!
Happy Easter and Happy Spring!
Eugenia Chandris
Founder amagiccabinet.com