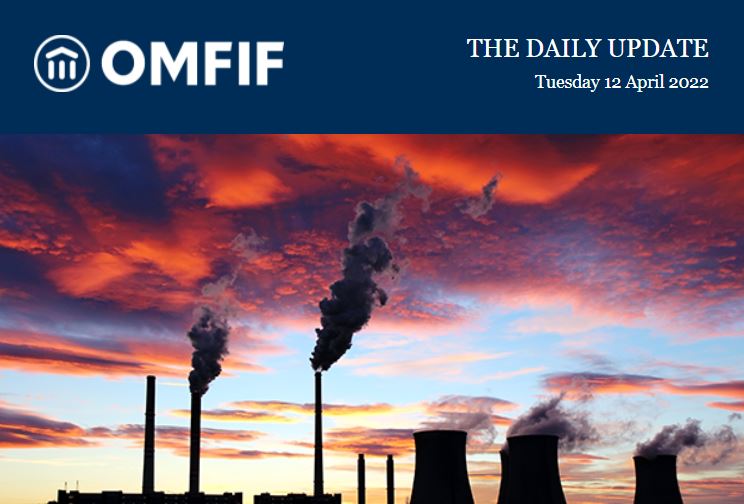 Why China's energy transition is so difficult
By Chunping Xie
Since the power crunch in September 2021, the Chinese government's stance on coal appears to have changed, emphasising energy security as the top priority and recognising that coal is still a key energy source that has to be replaced by renewables gradually. Why is it so difficult for China to accelerate its energy transition away from coal?
Green push will help secure energy independence
By Sarah Moloney
The crisis in Ukraine has exposed fault lines in the energy sovereignty of almost every country in the western world. Dependency on Russian fossil fuel has reinforced the urgency of diversifying away from oil and gas and into renewable energy sources.
MEETINGS
Role of the ISSB in driving sustainable standards
Wednesday 13 April
The International Sustainability Standards Board is a first step in developing a reporting standard on sustainability. Sue Lloyd, vice-chair of the International Sustainability Standards Board, discusses its objectives, aims and targets.
ON DEMAND
How can blockchain and new technologies support ESG?
Bénédicte Nolens, head of the BIS Innovation Hub Hong Kong, and Xiaochen Zhang, principal manager at Amazon Web Services, join Katie-Ann Wilson, head of policy analysis, DMI, to explore how the public and private sector are using new technologies to overcome the challenges facing green finance.
Forging the path to international standards in sustainable finance
OMFIF has joined forces with Luxembourg for Finance to consider what is required for the standardisation of sustainable finance. Taking insight from interviews with experts across the financial sector and real economy, this report explores the latest developments in taxonomy regulation and reporting frameworks.