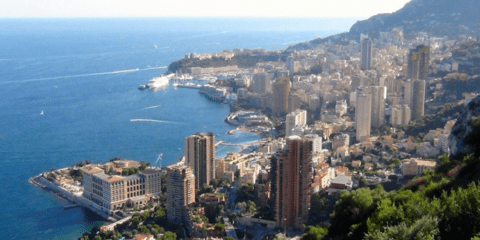 Good Morning Monaco
Saturday, April 23, 2022
Larvotto Beach to be restored over next three weeks
Winter storms have reshaped Larvotto Beach, reducing it to a narrow and rather steep strip…
Ukrainian RIB builder appeals for help
The construction premises of BRIG, the Ukrainian RIB builder, took a direct hit from Russian artillery during the week…
More recoveries than new cases on Friday Thirty-two Monaco residents tested positive for coronavirus on Friday, April 22, while 49 were declared fully-recovered…
Dogs need more than love to be happy  Dog psychologist Karen September could work 24/7 all year round. She needs to be strict with herself and allow 'me time' so she can face the number of clients desperate for her help. 
Bringing London's 'can-do' approach to Monaco design
Everyone knows that the price of top-end real estate in Monaco is the highest in the world, and there are many reasons why the Principality has such an enduring popularity…
Carlos Sainz signs multi-year Ferrari contract
Scuderia Ferrari have announced that Carlos Sainz will be staying on with the team for another two years, until 2024….