This summer, a large number of Finns have their sights set on boating holidays – and despite inflation they are prepared to spend their money on luxury and want to pamper themselves. Now that Covid restrictions have been lifted, cruises and scheduled sailings are attracting people to Sweden, but there also continues to be great interest in the Åland Islands. If you have not yet booked your boating holiday, it pays to be quick.
Employees at Viking Line have noted the same phenomenon seen generally in the travel industry: despite the spectre of inflation, people's travel budgets are bigger than in previous years. The most expensive cabin categories are selling out first.
"Now, people are travelling by boat to pamper themselves. Passengers want their journey to have an element of luxury, for example by booking spa treatments or choosing premium alternatives instead of their usual breakfast. They are spending more money than before in the restaurants and tax-free shops," says Viking Line's Director of Sales, Philip Sjöstrand.
The great popularity of Viking Line's special and theme cruises is also an indication that passengers are now seeking experiences to an even greater extent. On the company's four special cruises from Helsinki to Visby, only a few places are still available, and the Åland Harvest Festival cruise at the end of the summer is almost fully booked. The champagne cruises are also popular right now.
"People have a clear yearning to meet and socialize. We certainly have a fine summer of sailing ahead of us, since compared to the past few years our booking situation looks really good overall. On our new flagship, Viking Glory, we estimate that bookings will pass the half million mark as early as May," Philip Sjöstrand notes.
The brand-new vessel has also stimulated maritime travel in general. Since Viking Glory started service on the Turku route in March, Viking Line's market share on this strategically important route has increased to nearly 70 per cent. And with Amorella now joining Gabriella in its Helsinki-Stockholm service, people will also be able to sail the route daily with Viking Line.
During the Covid pandemic, tourism to Stockholm and Tallinn declined, whereas Åland's popularity as a destination increased enormously.
"During the Covid years, Åland overtook Sweden as a destination. It now seems that the Åland trend is holding while travel to Sweden is recovering at a rapid pace. A lot of car journeys and scheduled sailings to Sweden have been booked for this summer. Tallinn is also an option available to our customers once again," says Philip Sjöstrand.
Given that the pandemic is easing, there have also been changes in customer's booking behaviour.
"During Covid times, passengers booked their journeys in much shorter cycles since they were afraid a change in circumstances would lead to cancelled trips. Now people are booking journeys in particular on Viking Glory far in advance, to be sure they have a place on certain specific departures and in certain cabin categories. Many of this summer's departures are already starting to fill up – and even the Christmas cruises are being booked now," Philip Sjöstrand adds.
In recent years, there have not been any changes regarding Viking Line's customer groups. "In the summer, it is mainly families with children who sail with us, so we invest especially in their enjoyment. For example, a special Ville Viking World is built on our vessels as summer entertainment for children," says Philip Sjöstrand.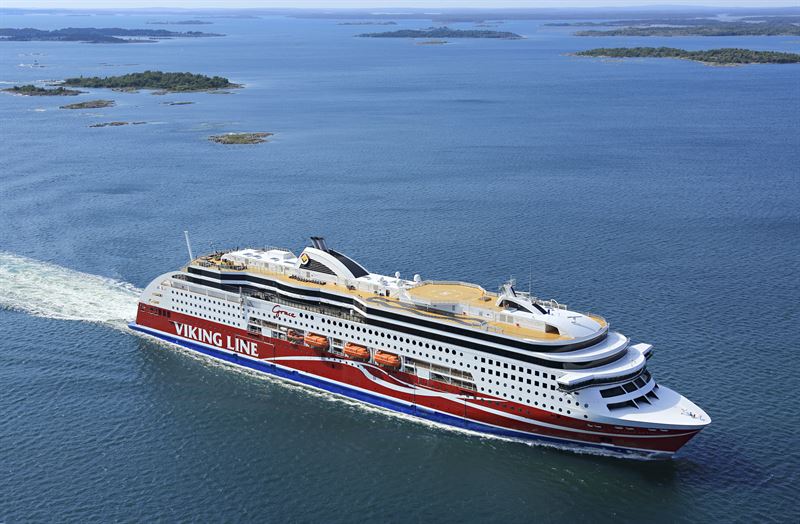 "The biggest difference compared to pre-pandemic times is that customers now mostly come from neighbouring countries, that is, from Finland, Sweden and Estonia. Before the pandemic, we had many guests from elsewhere in Europe and from Asia, and international customers represented a clearly growing segment. This is a group that we also want to continue investing in – this summer, we already see signs that international tourism is recovering and that the market is coming to life, albeit slowly," Philip Sjöstrand concludes.