by Margianna Dragoumanou, Founder| and Designer of Magnadi
They say that Posidonia is a family affair with strong bonds having formed in the sea. A sea that has shaped Greek maritime history and culture, and has build up many islanders as master of the seas since the prehistoric times. Looking into these outstanding maritime and shipping performances there are some islanders that stand out for their naval skills.
Cretans where the first who succeeded in building up a considerable navy and conquered the Mediterranean,while under the leadership of king Minos, the Cretans became masters of the seas.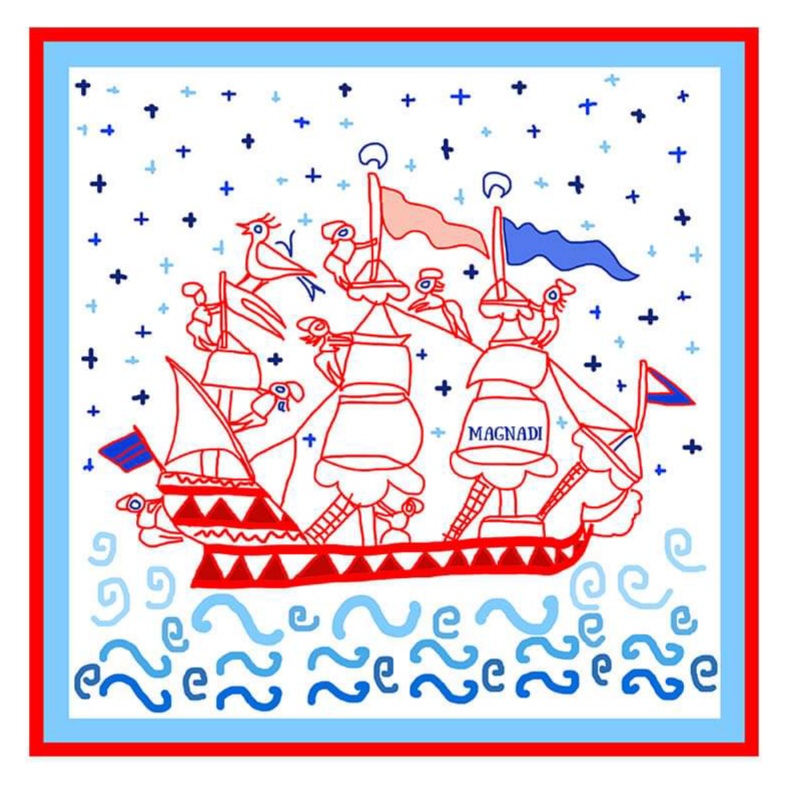 Skyros in Sporades was also known for their shipping activities something that has been depicted a lot in the decorative and embroidery art of the island.
Chios has been known as the island of the most recognizable naval and shipping performance. Interesting, back in times they had chosen sphinx as the symbol of their island.  Some say the reason why was to highlight not only their reputation of being subtle and witty but also their fame as a belliquose and courageous people.
Moreover, outstanding  figures that have shaped greek maritime history and culture  are Odysseus and his epic Odyssey and the first female naval of her time Laskarina Bouboulina the greek heroine in the war of Greek Independence in 1821.
MAGNADI has been intrigued by this part of greek history and has created silken collections fully inspired by the love of the masters of the seas travelling you back in history and time. 
You, in Posidonia family, just continue travel, get inspired and be inspired within the seven seas.