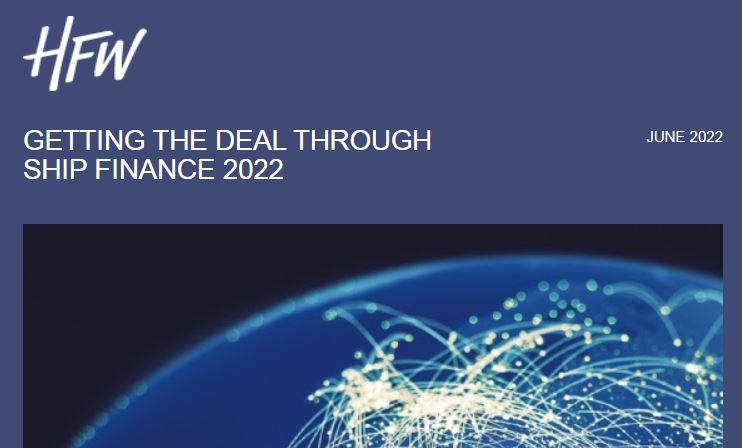 HFW is delighted to announce the publication of three distinct Ship Finance chapters of Getting the Deal Through, a leading Lexology publication, which provides guidance on law and regulation on ship finance transactions in different jurisdictions.
An international team of leading HFW finance lawyers have composed comprehensive chapters covering all aspects of ship finance in Sweden (Gudmund Bernitz), the United Arab Emirates (Tien Tai and Andrzej Czernis), and the United Kingdom (Tony Rice and Ian Hughes). These chapters provide local insights into ship finance issues, including due diligence; repayment; registration of vessels; ship mortgages and other liens over vessels; collateral; tax considerations for vessel owners; insolvency and restructuring considerations as well as recent trends.
To access any of the chapters please follow the link above. HFW have an international presence and are able to advise on ship finance transactions globally. If you would like further information or have any ship finance related questions, please do not hesitate to reach out to our lawyers.