Latest News Magazine Bunker Price Index
While decisions on future fuels are probably taking up much of the bandwidth of shipowners, there is also an understanding that energy efficient technologies will help to alleviate operators' expenses. Bunkerspot speaks with Silverstream Technologies' Founder and CEO, Noah Silberschmidt, about the role the company's air lubrication technology will play in the shipping industry's decarbonisation transition.
ABS has published a new advisory which focuses on best practices for creating and using metadata for managing digital information to support the development and adoption of smart, autonomous and remote-control functions in the marine and offshore industries.
Klaipėdos Nafta, the operator of the Klaipėda LNG terminal, has reported that Lithuanian's National Energy Regulatory Council has today approved new regulations covering the use of the facility.
FOBAS says is it is continuing to see more cases of contaminated bunker fuel in the ARA region – mainly in Rotterdam and Amsterdam – which suggests that the problem is an ongoing one.
Carnival Corporation has announced a programme of fuel- and energy-saving measures across its nine cruise line brands which will deliver an average of 5-10% fuel savings per ship.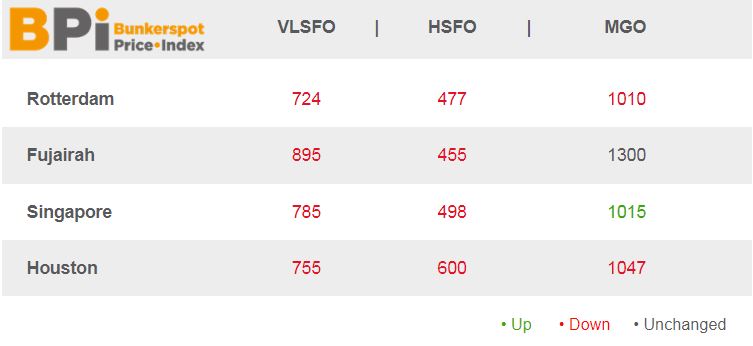 Get noticed with Bunkerspot
In today's competitive maritime environment, advertising via Bunkerspot will enable you to deliver your company message directly to your target market in a highly cost-effective and dynamic way.
For subscription and advertising options, contact:
Steve Simpson, Advertising Sales Manager
Tel: +44 1295 814455 x 203 | Email: steve@petrospot.com
BUNKERSPOT SUBSCRIPTIONVIEW MEDIA KIT