L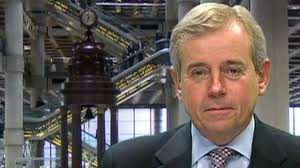 loyd's CEO Richard Ward on how 2011 was an unforgettable year, dominated by an unprecedented level of natural catastrophes…
2011 was a year few of us will forget. Dominated as it was by regime change, political unrest and global economic uncertainty, we also witnessed an almost unprecedented level of natural catastrophes, which killed thousands and dispossessed many more.
December figures show 2011 had the highest catastrophe-related economic losses in history – $350bn.
Looking at the human and financial impact of the year's events, I do wonder if industry leaders have sufficiently got to grips with the issue of risk management. In the recently published Lloyd's Risk Index 2011 – a global survey of over 500 business leaders – there still appears to be a head in the sand approach to natural catastrophes, which bump along the very bottom of prioritised risks. It's surprising that these leaders report they are, if anything, over-prepared to deal with what nature may throw at them.
The evidence against this mindset is stark. At the start of 2011, the floods in Australia were already several weeks old. 75% of Queensland became a disaster zone and 35 people died. Overall economic losses estimated at around US$7bn, of which only US$2.5bn was insured.
The year ended as it began, with prolonged floods in Thailand. In between, Queensland was devastated by Cyclone Yasi, Christchurch by further earthquakes and Japan by an earthquake and tsunami. 1, 600 tornadoes battered US states in the South and Midwest and Hurricane Irene wreaked havoc on businesses and communities. Globally, catastrophes took the lives of over 30, 000 people last year.
Business leaders' surprisingly sanguine attitude towards these risks could cost their businesses dear. All together, it's estimated that the first half of 2011 cost US$275bn in economic losses, of which only US$75bn was insured. That's a bill of over $200bn to be picked up by governments and businesses. Many of our clients are facing extremely testing times.
The scale of natural catastrophes has shown how ostensibly sensible practices – such as clustering industrial production facilities to achieve economies of scale – can result in production and supply chain disruption on a global scale. Car production in Europe, for example, ground to a halt when the supply of parts was cut off, while both Sony and Nokia have been forced to delay Christmas launches of new cameras as a result of the floods in Thailand.
Supply chain interruption is a problem for manufacturers and retailers at any point in the economic cycle, but right now, when there is such a fine line between business survival or collapse, it has taken on a new importance.
Despite the wish-list of some increasingly protectionist states, it is too late to put the genie of globalisation back in the bottle, and businesses need to wake up to the fact that what happens in Japan doesn't stay in Japan. Virtually any business larger that a corner shop relies on global supply chains – and boards and risk managers need to analyse every link in that chain to identify the impact on their businesses if it becomes damaged or broken. Then they need to work out their contingencies.
This year has started with increasingly gloomy predictions about global recession. If businesses want to stand a chance in this economic environment they need to recognise the interconnectedness of different categories of risk and act. We
live in a global village where political unrest can push up oil prices, drought in Russia can drive up the cost of our weekly shop and space weather can knock out GPS systems. Insurance cannot cover every eventuality and some things
aren't insurable at any cost – businesses need to use their risk managers as never before.
Looking back over a year when earthquakes, windstorms and floods have devastated much of our planet, businesses and governments alike need to ask themselves if they really are as well prepared for these risks as they assume and, if not, decide on the steps they need to take to ensure their perception and their reality prove a better match in 2012.
Richard Ward
Chief Executive Officer Lloyd's
This article was published in The Times on 2 January 2012