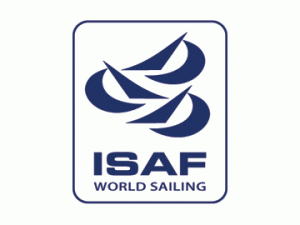 From 17-25 March 2012, Women's Skiff and Mixed Multihull evaluations for the 2016 Olympic Sailing Competition will take place at the Prince Felipe High Performance Sailing Centre, Santander, Spain.
Around 44 sailors from 23 countries, including Australia, Bulgaria, Canada, Czech Republic, Denmark, Spain, France, Great Britain, Germany, Greece, Guatemala, Italy, Japan, The Netherlands, Norway, New Zealand, Poland, Russia, Singapore, Switzerland, Sweden, Thailand and USA, are expected to make the journey to Santander. The sailors are an essential part of the trials as they will test the six Women's Skiffs and Seven Mixed Multihull boats that are aiming to become the selected equipment for the Rio 2016 Olympic Sailing Competition. As well as sailing the supplied equipment they will complete boat questionnaires and be debriefed with the Evaluation Panel.
The sailors on water evaluation will include the following
General manoeuvres
Racing a course
Free sailing around a defined course
Capsize recovery.
Supporting the sailors and overseeing the trials will be an ISAF delegation and Evaluation Panel, which is made up of the following people, who all have a wealth of sailing and technical experience:
Evaluation Management Panel
Dick Batt (GBR) – Evaluation Chairman (Chairman of ISAF Equipment Committee)
Nadine Stegenwalner (GER) – Evaluation Management Events (ISAF Events Committee member, ISAF Match Racing Committee member, ISAF Women's Forum)
Georg Tallberg (FIN) – Evaluation Management Technical (Chairman of ISAF Class Rules Sub-committee, ISAF Equipment Committee member)
Jason Smithwick (ISAF) – Head of ISAF Technical & Offshore Department
Women's Skiff and Mixed Multihull Evaluation Panel
Adrienne Cahalan (AUS) – Women's Skiff (ISAF Oceanic & Offshore Committee, ISAF International Regulations Commission, ISAF Women's Forum)
Enrique Figueroa (PUR) – Mixed Multihull • Sylvia Vogl (AUT) – Women's Skiff and Mixed Multihull (ISAF Development and Youth Committee , ISAF Women's Forum)
Alejandro Abascal (ESP) (ISAF Events Committee) (Local Organisation) • Simon Forbes (ISAF) – ISAF Technical and Offshore Manager
Henry Thorpe (ISAF) – ISAF Technical Coordinator
In addition to the panel and sailors there will be team representatives, observers and media present.  During the evaluation, members of the panel will meet representatives of the six Women's Skiff and seven Mixed Multihulls manufacturers in a private presentation and questioning session.  Evaluation results, including objective scoring and sailors feedback, will then go forward to the Equipment Committee and Events Committee at the 2012 ISAF Mid-Year Meeting in Stresa, Italy from 3-6 May. The ISAF Council will make the final decision taking into consideration any recommendation from the Committees.  You can keep up-to-date with all the latest news, images and video from the 2016 Equipment Evaluations on the ISAF website here.