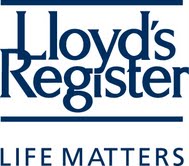 Innovative modules are a part of the reliability-based mechanical integrity software, Capstone
RBMI Lloyd's Register has designed industry's first reliability-based mechanical integrity (RBMI) software designed to address the maintenance needs of rotating and instrumentation equipment.
The new modules integrate with the components of Capstone RBMI, allowing companies to combine the maintenance schedules for these types of assets into one program, driving greater efficiency into their processes.
"RBMI programs have been used for many years to evaluate equipment risk and assess inspection and maintenance decisions for fixed equipment. But fixed equipment is just one type of a facility's assets, " said Andy Scott, Global RBMI Business Director, Lloyd's Register Americas. "This ground-breaking software recognizes the different maintenance programs needed to test the reliability of rotating equipment and other instrumentation and the controls that have a substantial impact on safety and operational reliability."
Unlike most fixed equipment, rotating and instrumentation equipment have more diverse sets of components, more varied damage mechanisms and higher variations in damage rates and usage-to-failure times; they require more complex lifecycle assessments and typically come with few guidance documents, all of which makes it difficult to develop an efficient maintenance strategy.
With the Capstone RBMI system, the best maintenance strategy for each piece of equipment is selected by a screening process. "One of the most beneficial aspects of this pioneering software is that it gives companies access to the kind of streamlined information that creates a more efficient, effective maintenance system by supporting real-time testing, which reduces downtime and increases cost savings, " said Efrain Garcia, Vice-President, Lloyd's Register Energy Americas.
Additional benefits include:
identification of critical assets;
prioritization of maintenance and/or inspection tasks ;
fewer equipment failures (which prolongs equipment life, lowers life-cycle costs and increases asset utilization);
fewer in-service failures;
consistent activity work plans defining recommended preventative maintenance (PM) and corrective maintenance (CM) tasks
directing and systematically documenting the PM and CM activities, using the information to make sound asset-management decisions;
systemically records and analyzes failure information to optimize CM and PM strategies;
promotes continuous improvement for changing business and operational conditions
"This module is just the first phase of an ongoing development program – beginning with Capstone RBMI software – that will give companies the tools they need to bring together a facility's assets in one place to maximize productivity and reduce costly equipment failures, " Scott said.
"We are excited about what's coming down the road and look forward to developing additional modules to offer a complete software solution that will allow companies to have an integrated, comprehensive maintenance-planning system for all types of equipment."
'Lloyd's Register Americas' is a member of the Lloyd's Register Group. Members of the Group provide independent assurance to companies operating high-risk, capital-intensive assets in the energy and transportation sectors. We enhance the safety of life, property and the environment by helping our clients to ensure the quality construction and operation of critical infrastructure. The Group comprises charities and non-charitable entities, with the latter supporting the charities in their main goal.
Capstone RBMI is a fully integrated inspection software package for upstream, downstream and power industries. The associated assets include pressure vessels, piping, storage tanks, heat exchangers (including bundles), relief devices, pipelines, rotating and instrumentation. For more information on Capstone RBMI and the rotating and instrumentation equipment modules, go to www.lrenergy.org/software