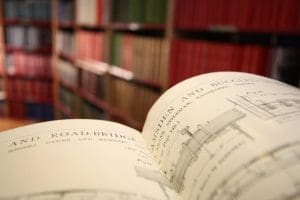 It has now been just over a year since Lloyd's Register (LR) took on the IMarEST library as part of the Institute's planned relocation to Aldgate House in June 2011.
Since providing a new home for the collection, LR's Information Centre has been working hard to ensure that materials remain accessible and relevant to researchers.
A new member of staff is assisting the Information Centre team in caring for the combined collections, which are in excess of 53, 000 items, as they continue to integrate and consolidate items to enhance the collection and bring the cataloguing system in line with the British Library.
This is the first time that a combined collections catalogue including LR's own library holdings has been made available online. Users can carry out a basic search and an advanced search function will be added soon to allow researchers to find items by subject, ISBN number, title, author and shelf-mark.
The Information Centre is working to update a selection of the journal subscriptions, filling gaps with back issues, and subscribing to titles that are the most useful to researchers.
Titles under consideration for continued subscription include: Containerisation International, Fairplay International, Harts Exploration and Production, Journal of the Institute of Energy, Journal of the Society for Underwater Technology, Motor Ship, Naval Architect, Naval Engineers Journal, Offshore, Offshore Engineer, Safety at Sea, Schiff und Hafen, Sea Technology, Seatrade, Seaways, Ship and Boat (International), Ship Repair and Conversion Technology, Shipping Statistics and Market Review, SNAME, SNAME Journal of Ship Production and Design, SNAME Journal of Ship Research, SNAME Marine Technology and RINA Transactions.
The new IMarEST collection at Lloyd's Register catalogue is now live and can be accessed here: http://www.lr.org/about_us/shipping_information/Lloyds_Register_library_catalogue.aspx
If you have any suggestions for existing or new journal titles, or any other feedback on the catalogue or library collections please get in touch:
Lloyd's Register Information Centre 71 Fenchurch Street London EC3M 4BS Email: library@lr.org Tel: +44 (0)20 7423 2707 www.lr.org/about_us/shipping_information
The Information Centre and IMarEST collections at 71, Fenchurch Street are open to the public Monday to Friday between 09:30-12:00 and 13:00-16:30. Closed weekends and during public holidays. The library is closed each year from noon on 24 December until 2 January. If you wish to visit the library please contact the Information Centre in advance so they can locate relevant material during the reorganisation.
(This news first posted in Technical News)