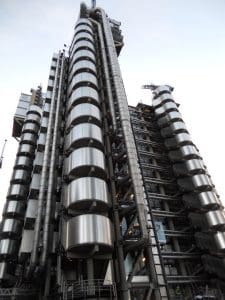 Lloyd's has reported  last Wednsday an interim profit of £1.53bn for the first six months of the year, the highest interim profit posted for five years, and one which follows the second most expensive year on record for the insurance industry in 2011.
In his statement, Lloyd's Chairman John Nelson attributes the result to a lack of major claims from natural catastrophes. He said: "The strong figures for the first half of this year are largely the result a benign claims climate, with just a few major events…However we cannot count on an extended period of low claims activity lasting until the end of 2012."
Lloyd's incurred total net claims of £4, 584m, a fall of nearly a third on those the market experienced in the first half of 2011. And, despite record low interest rates, Lloyd's investment return rose 13% to £619m, giving a combined ratio of 88.7% (down from 113.3% at half year 2011).
Lloyd's CEO Richard Ward said: "This is a welcome return to profit for the market and is testament to the market's disciplined underwriting that, in the face of continuing low premium rates, coupled with low interest rates and the most challenging economic climate for a generation, it is able to return the strongest half year result in five years."