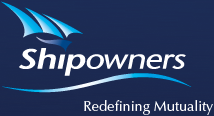 Category: Pollution Date: 16/10/2012 Area: Worldwide We would like to advise our Members of the impending Ballast Water Management Convention that is likely to come into force in the near future.
The International Convention for the Control and Management of Ships' Ballast Water and Sediments was adapted by consensus at an IMO conference in London on 13th February 2004. The convention will come into force one year after 30 states representing 35% of the world's merchant fleet tonnage have ratified it. Currently 27 states have ratified the convention and it is therefore likely to come into force soon.
The convention aims to eliminate the harmful spread of aquatic organisms and pathogens from one region to another and would require the treatment of long haul transported ballast water in the future. Under the convention, all ships over 400 GT in international trade are required to manage their ballast water and sediments to a certain standard, according to a ship-specific ballast water management plan. The ballast water management standards will be phased in over a period of time. As an intermediate solution, ships should exchange ballast water mid-ocean, however most ships will need to install an on board ballast water treatment system eventually. Ships undertaking ballast water exchange should conduct it at least 200 nautical miles from the nearest land and in water of at least 200 meters in depth.
In cases where the ship is unable to conduct ballast water exchange in accordance with the above, then at least 50 nautical miles from the nearest land in waters of at least 200 meters depth must be maintained. When the above requirements cannot be met, areas may be designated by the vessel's flag state where ships can conduct ballast water exchange. The guidelines allow flag states to exempt ships within the area under their jurisdiction from part or all of the relevant provisions.
The main requirements of the BWM Convention include the following:
Ships should carry and implement a ballast water management plan that has been approved by the administration
Ships should carry a Ballast Water Record Book, which must be completed after each ballast operation
International Ballast Water Management Certificate should be issued by/on behalf of the vessel's flag administration.
For further guidance on the Control and Management of Ship's Ballast Water and Sediments Members should refer to: http://www.dft.gov.uk/mca/mgn_363.pdf
Source: International Maritime Organisation: http://www.imo.org/About/Conventions/ via the Shipowners' Club