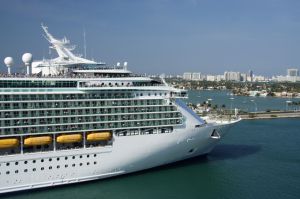 The port of Piraeus expects more than 710 sea cruise vessels this year, George Anomeritis, chairman and chief executive of the Piraeus Port Organization said on Wednesday, welcoming the captain of "Costa Magica" sea cruise vessel, the first to enter the port in 2013, carrying 3, 336 passengers on board.
"Greece is a unique destination offering quality, security, natural beauty and a timeless culture, " Anomeritis said, adding that "2013 will be a good year for the sea cruise and the port will welcome more than 2.2 million tourists".
The "Costa Magica" is part of the Costa shipping company, owned by Carnival Group. Carnival has scheduled 74 visits to Piraeus port this year, up from 33 in 2012.
Piraeus port operates 11 sea cruise vessel docking positions and plans to expand its facilities with six new docking positions. The port will freeze its docking rates in the 2013-2016 period and has already began operating a berth allocation regulation for the current year