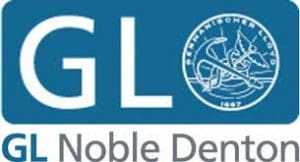 Jakarta/Indonesia, 9 January 2013 – GL Noble Denton has signed a new agreement to provide its SynerGEE(r) Gas network modelling software to Indonesia's largest natural gas transportation and distribution company, Perusahaan Gas Negara (PGN).
The contract will see PGN's simulation engineers use SynerGEE(r) Gas to simulate and optimise the company's 6, 000-kilometre gas pipeline network, which serves an expanding network of millions of customers in Indonesia's domestic, industrial and power plant sectors.
SynerGEE(r) Gas uses a powerful transmission and distribution modelling engine that will help PGN develop a more efficient and cost-effective gas pipeline network and plan the long-term supply of natural gas to Indonesia's burgeoning economy. The software offers a state-of-the-art mapping facility, which will allow the company to download pipeline layouts from its geographic information systems (GIS), and simulate potential new gas networks alongside its current infrastructure.
As part of the agreement, GL Noble Denton will provide a set of modules that will allow SynerGEE(r) Gas users to analyse the effectiveness of all assets within PGN's network, including pipes, regulators, valves, compressors, storage fields and production wells. The operator's team of engineers will also be able to use the solution to quickly calculate and report the lowest possible pipe diameter capable of transporting sufficient quantities of gas to required delivery points safely and reliably.
Colin Weir, GL Noble Denton's Senior Vice President for Software Solutions, said: "Indonesia's is emerging as one of the fastest growing
economies in Asia, resulting in a rapid surge in demand for natural gas
across the country. I'm delighted that PGN has chosen GL Noble Denton's
SynerGEE(r) Gas software to plan for the long-term growth of its network
and deliver the highest levels of safety, integrity and performance from
its assets."
About GL Noble Denton
GL Noble Denton, part of the GL Group, is a global independent technical
advisor to the oil and gas industry. With a presence in over 80
countries, the company applies global best practice in safety, integrity
and performance across the lifecycle of its clients' on- and offshore
operations. For further information, please visit:
www.gl-nobledenton.com