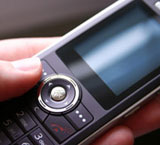 Patent insurance is enjoying a growing profile thanks in part to on-going wrangling between the global technology giants.
The smartphone patent war continues to rumble on between Apple, Samsung, Google and other rivals, highlighting the high value attached to intellectual property rights in the technology sector. And with a new Blackberry launched at the end of January, competition for customers is fierce.  Each time a new smartphone or tablet is developed, its carefully guarded design and technology is vulnerable to theft. Once launched, these attributes often become the target of lawsuits. Against this backdrop, demand for patent insurance is growing in the technology sector.  
"Every time a new i-device is about to come out the internet lights up with pre-photos of the design and pre-specifications, " says Dan Trueman, lead underwriter for enterprise risk at ANV. "There's an obvious market for this data."
It's not just the new economy companies that are based on intellectual property rights and intangible assets in terms of valuation – it is everyone, " he points out. "An engineering firm might be developing specific designs for a new item and want to keep that private. Likewise, an architectural firm might want to keep blueprints of a sensitive building private, or even keep secret a new way of putting together a design that's key to them and their future success."
All-out patent war  
Patents are vitally important to protecting intellectual property rights and, ultimately, share price. As a result, they are intensely fought over and defended, particularly in the US but also increasingly in Europe. Over the past couple of years all the leading smartphone manufacturers have been involved in disputes at the International Trade Commission (ITC) in the US and other courts around the world.
"The new world has become attuned to understanding and realising the value of intellectual property rights, and protecting a business' technology through patenting has become the norm. At a very high level, we are seeing companies buying patents to underpin their businesses and using these patents as tools to restrict others, " explains Chris Cotterell, a partner at independent Lloyd's broker Safeonline.
"Due to the connectedness of the world through the internet, patents become more important as anyone can just scour around the internet and try and copy designs, " he continues. "The proliferation of patents has become a lot wider and in certain countries [where a counterfeiting culture appears to prevail] there is no regard for patents, they just copy everything and it is a terrible problem for the technology and internet sector."
One of the fiercest legal battles is taking place between tech giants Apple and Samsung over product designs. In August last year, a US jury at the federal court in San Jose, California, ordered Samsung to pay Apple $1.05bn for infringing Apple's software and design patents. It rejected counter-claims made by Samsung. On 29 January 2013, US district judge Lucy Koh in San Jose denied Apple's bid to increase the award.
Samsung is accused of replicating patented software features that include the iPhone's "Bounce-Back Effect" and on-screen navigation as well as patented design features, such as the "home button, rounded corners and tapered edges". The ornamental design of the iPad was one of the few patents the jury concluded Samsung had not infringed.   Apple is seeking to ban the import of its rival's products, which Samsung is appealing. This will depend on the outcome of an ITC review into its preliminary infringement ruling, expected at the end of March 2013.
 Patent insurance  
Samian, an insurance managing general agency specialising in intellectual property rights, is a trading division of Safeonline. Launched in 2007, it has seen a steady growth in demand for its patent insurance products.   "It has become a bigger issue for many tech companies, " says Cotterell. "In the old days you used to design something and it would be very valuable. Nowadays days you've got to protect that somehow. Insurance of intellectual property rights is becoming more important and people are realising they can protect some of that value through insurance."
Samian analysts spend their days looking at data programmes containing millions of patents in order to assess the strength or weakness of an individual patent. This specialist work helps the underwriters decide whether to take on a particular risk and how to price it.
"That process has become a bit more refined now and we can get to the point where we work out whether we underwrite an account or don't underwrite an account based on the strength of that patent much quicker, " says Cotterell. "So the process has become smoother and the pricing has also become more competitive, because we're insuring more companies now."
While the large tech firms have experienced more numerous incidents of litigation, they also have sizable funds with which to defend their patents. Small and medium-sized technology firms also need to protect their big ideas and such firms are increasingly turning to specialist insurers to help finance any litigation that may arise.
New designs are easier to insure if they offer something unique and different, something patent analysts are able to determine. "We would compare a new design or new prototype against any strong existing technology and work out how different it is and whether the patent that has been granted in respect of it is significantly different to what has been around before, to give it strength, " explains Cotterell. "There has to be something that allows us to differentiate between the two."
"We analyse so many patents and analyse them down to such a small area that we can see between the top ten companies that have similar patents which one, in our opinion, has the stronger patent and work out whether it is a risk we want to insure against."
(source: Lloyd's of London)