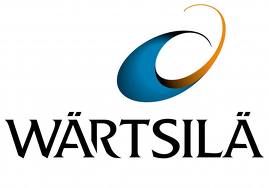 Reminder: Welcome to join Wärtsilä webinar "Planning your marine LNG strategy"  
In today's marine market LNG is an increasingly attractive choice – and companies are assessing their strategic options regarding viable LNG possibilities. Invested in correctly, LNG can deliver advantages such as lower operating costs, fewer exhaust emissions, greater fuel flexibility and a fast return on investment.
As a leader and innovator in the marine LNG business, Wärtsilä is well positioned to help you accurately assess where – and when – LNG offers the best solutions for powering your success.
We are pleased to invite you to participate in our March webinar on this vital topic for decision makers in today's marine market.   DATE: Thursday, March 21st TIME: 10:00-11:45 and 18:00-19:45 Helsinki EET (Finland) Check time in your location www.timeanddate.com/worldclock/converter.html
Topics of the webinar will address:
What makes for a solid LNG strategy in a changing marine business environment?
Why and when is LNG the right way forward? In the March webinar, Wärtsilä and guest speakers present insights regarding crucial elements to be considered when making decisions on LNG.
The webinar will be presented twice on Thursday, March 21st – from 10:00-11:45 and from 18:00-19:45 Helsinki time (Finland). Both sessions will include live presentations by leading industry experts, and you are invited to participate in the open talk part of the webinar together with other marine market influencers.
You can join this Wärtsilä Services webinar from your own computer at no charge – from wherever you are.
Join 10:00 EET session, click here to register Join 18:00 EET session, click here to register
AGENDA   10:00-11:45 and 18:00-19:45 Helsinki time (Finland)
Opening of the Webinar
LNG strategy: The Big Picture Jaakko Eskola, President, Ship Power & Executive Vice President, Wärtsilä Corporation and Atte Palomäki, Executive Vice President, Communications & Branding, Wärtsilä Corporation
Preparing for Change – Why and When LNG Arnstein Eknes, Segment Director, Special Ships, Det Norske Veritas
Shell LNG as Today's Marine Fuel Lauran Wetemans, General Manager Downstream LNG, Shell
Total Economics – Wärtsilä's Solution for Customers Investing in LNG Peter Jantzen, Director and Head of Business Development, Marine Life Cycle Solutions, Wärtsilä
Customer case: Ten Years of Experience Running on LNG – a Frontline Report Jan Fredrik Meling, President & Chief Executive Officer, Eidesvik AS   Q&A Moderator and audience   Read more
Welcome!       Tuula Franck Senior Manager, Media and Stakeholder Relations Wärtsilä Corporation media @wartsila.com