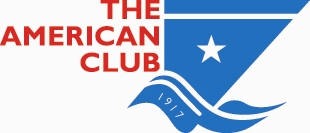 "There is an insistent need to create awareness of the circumstances which have too often resulted in the death or injury of crew members entering enclosed spaces on board ship."
This is the introduction to the American P&I Club's latest e-learning tool that has been produced by Shipowners Claims Bureau Inc., the managers, in association with IDESS IT.
The new module, The Case of the Invisible Assassin, focuses on the hazard of entering enclosed spaces on bulk carriers – which represent the largest tranche of vessels entered in the club. The module is a companion to The Case of the Silent Assassin, that dealt with enclosed spaces on tank vessels, released in 2011.
All the club's modules are accessible wherever there is an internet connection, or through the shipboard Plug&Pay system.
Club members can track their seafarer's knowledge and keep up-to-date records of familiarisation training in compliancewith both the STCW Convention and the company's Safety Management System requirements under the ISM Code.
The American Club was founded in February 1917. In addition to its US headquarters in  New York, the club is able to provide local service across all time zones, communicating  in 11 languages, with subsidiary offices in London, Piraeus and Shanghai and a worldwide network of correspondents.