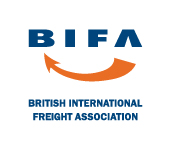 The British International Freight Association (BIFA) – www.bifa.org – welcomes the news that the International Air Transport Association (IATA) and International Federation of Freight Forwarders (FIATA) have recently approved the standard for the multilateral electronic air waybill, making numerous bilateral agreements between airlines and freight forwarders unnecessary.
Airlines and forwarders can sign once with IATA and in effect enter into e-waybill agreements with all other parties to the agreement.
"BIFA has long championed efforts to develop and promote greater adoption of a working e-AWB model, " says Peter Quantrill, BIFA Director General.
"The multilateral standard helps smooth the way to remove the paper air waybill and improve e-AWB take up, as well as providing the legal framework to conclude air cargo contracts by electronic means.
"It includes provisions for the consent to produce an e-AWB, the rights and obligations of the parties, and the confidentially and security of data.
"Nothing in the agreement changes the airlines' Conditions of Contract, nor mandates that either airlines or forwarders that participate in the multilateral agreement are obliged to conduct e-AWB activities with each other. It simply provides the platform to do so when the parties mutually agree to it."
____
The paper air waybill contains data and information that facilitates the movement of a given air cargo consignment, and also constitutes the legal contract of carriage between the airline and either the forwarder or shipper.
The Warsaw Convention in 1929 established liability for international carriage of cargo as performed by airlines, specifically requiring the issuance of a paper air waybill.
The ability to submit data electronically, rather than on the face of a paper airwaybill, became effective when the Warsaw Convention was amended by the Montreal Protocol 4, and more definitively replaced entirely by the Montreal Convention (1999).