8 April 2013 – The ISAF World Sailing Rankings for 8 April 2013 have been released.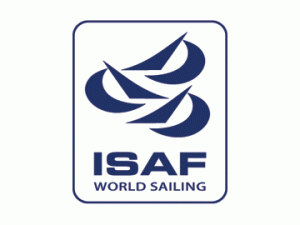 • Seventeen nations take 30 of the top three ranking positions
• Mat Belcher and Will Ryan (AUS) hold a perfect Men's 470 ranking score
• ISAF Sailing World Cup 49er winners Erik Heil and Thomas Ploessel (GER) target top five in the world
• Ivan Pastor (ESP) takes Men's RS:X World #1 spot after back-to-back World Cup victories
• Women's 470 World #1 pair Fernanda Oliveira and Ana Barbachan (BRA) remain undefeated in 2013
49er
Allan Norregaard and Anders Thomsen (DEN) take World #1 in the 49er Rankings following a silver medal at ISAF Sailing World Cup Palma. They finished behind Palma dominators Erik Heil and Thomas Ploessel (GER) who progress to World #13 in their bid to reach the top. "Our objective this year is to be in the World top five, " said Heil after the final day in Palma. "We will be doing a maximum of 200 points regattas like Hyères and the Worlds but also some of the Eurosaf circuit."
The biggest movers this month in the 49er Jonathan Bay and Christopher Thorsell (DEN) who reaped the rewards of an eighth place at the 200-point ISAF Sailing World Cup Palma and progress to World #24 from World #56.
49erFX
Denmark's Ida Marie Baad Nielsen and Marie Thusgaard are this month's biggest movers in the 49erFX jumping from World #15 to World #5 after their emphatic victory at ISAF Sailing World Cup Palma. The Danes had previously finished second at the 50-point Palamos Christmas Race in December 2012 but in the biggest 49erFX fleet in this seasons ISAF Sailing World Cup they came out on top to take the 200-points on offer.
Counting four regattas to their ranking total, Martine Grael and Kahena Kunze (BRA) maintain the World #1 spot but Alex Maloney and Molly Meech (NZL), runners up in Palma, are just 25-points behind the Brazilians and could take over top spot when they meet again at ISAF Sailing World Cup Hyeres.
Several crews enter the 49erFX rankings for the first time after their maiden appearance in the Palma fleet.
Nacra 17
Sarah Newberry and John Casey (USA) hold onto World #1 spot in the Nacra 17 after finishing tenth at ISAF Sailing World Cup Palma. Following victory at ISAF Sailing World Cup Miami, the inaugural appearance of the Nacra 17, the Americans were the only pair from to compete at both regattas and were assured of retaining their position.
Palma victors Mandy Mulder and Thijs Visser (NED) take World #2 after a strong week in Mallorca whilst their compatriots and team mates Renee Groeneveld and Karel Begemann sit at World #3.
Laser
Tom Burton (AUS) retains World #1 following a second at ISAF Sailing World Cup Palma. The Australian let a strong lead slip in the Palma Medal Races which Andy Maloney (NZL) capitalised on with double bullets to take victory. Maloney's victory takes him from World #16 to World #2.
Strong Palma performances from Matt Wearn (AUS), Sam Meech (NZL), Bruno Fontes (BRA) and Jean-Baptiste Bernaz (FRA) sees further shake ups in the rankings.
Laser Radial
Counting six consistent regatta scores to her points total in the Laser Radial is Tatiana Drozdovskaya (BLR). The World #1 is over 100 points ahead of World #2 Krystal Weir whilst Palma victor Alison Young (GBR) steps up two places to World #3.  The top 25 has seen shake-ups following solid Radial results across the board in Palma.
Sarah Gunni (DEN) impressed to take a deserved silver medal and subsequently occupies World #24, her best to date. Reaching the top 25 for the first time this month is Ashley Stoddart (AUS), Anna Weinzieher (POL), Ina K. Berentsen Kullmann (NOR), Paulina Czubachowska (POL) and Caren Niezen (NED).
Men's 470
Mat Belcher extended his undefeated run in the Men's 470 that stretches back to November 2011 following a convincing victory at ISAF Sailing World Cup Palma. Belcher and Will Ryan's partnership that formed in December 2012 has gone from strength to strength and they have a perfect score atop of the Men's 470 rankings.
Matthias Schmid and Florian Reichsteaedter (AUT) solidify World #2 after an eighth in Palma and Stu McNay and David Hughes (USA) move to World #3.
Women's 470
Brazil's Fernanda Oliveira and Ana Barbachan are undefeated in 2013 in the Women's 470 and alongside ISAF Sailing World Cup Miami and Palma victories they also have gold from the 100-point 470 South American Championship. The Brazilians have a healthy gap separating them and World #2 pair, Lara Vadlau and Jolanta Ogar (AUT).
After strong performances at ISAF Sailing World Cup Palma China's Xiaoli Wang and Xufeng Huang (CHN) reach World #3, Slovenia's Tina Mrak and Veronika Macarol move to a personal best of World #4 and Croatia's Enia Nincevic and Romana Zupan climb from World #18 to World #6.
Women's RS:X
Italy's Flavia Tartaglini hit it when it mattered at ISAF Sailing World Cup Palma with two Medal Race wins to take a wonderful victory. The current World #1 justified her position at the top of the World Rankings ahead of a busy summer of racing. Bryony Shaw (GBR) finished second behind the Italian in Palma and is World #3.
Men's RS:X
Ivan Pastor Lafuente (ESP) is the man to beat in the Men's RS:X at the moment after back-to-back World Cup victories in Miami and Palma. Both victories have been instrumental in him moving to the World #1 spot. Following the Spaniard is World #2 Ricardo Santos (BRA) and World #3 Mariana Reutemann (ARG).
Finn
Australia's Brendan Casey (AUS) retains World #1 in the Finn, a position he has held since September 2012. Casey has been one of the busiest Finn sailors on the circuit taking in all of the ISAF Sailing World Cup regattas in the 2012-13 season and it's paying off for the Australian who holds a sizeable advantage over World #2 Caleb Paine (USA).
Giles Scott (GBR), winner of ISAF Sailing World Cup Palma, counts just two regattas to his ranking total and is World #35.
Visit the ISAF World Sailing Rankings homepage at www.sailing.org/rankings for more on the latest Ranking release and dates for all Ranking releases.
Events Included
For more details on the new events included and events not included in this Ranking release please click on the link below.
The full ISAF World Sailing Ranking lists, results from all ISAF Graded events, lists of Graded events throughout the year, Ranking release dates and the method of calculation for the Rankings can be found on the ISAF website at www.sailing.org/rankings