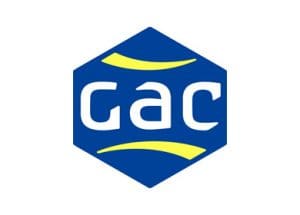 Your daily news service from ports around the world.
In this HOT PORT NEWS, read about:
* United States, Tampa, Florida – Port Condition Zulu set
* United States, all ports – Tropical Storm conditions moving onshore
* Saudi Arabia, Rabigh – Navigation Warning: Unlit beacon
* Oman, Salalah Port – Monsoon Surge Guidelines
* Hong Kong, Hong Kong – Marine Site Investigation off Shek Kwu Chau
* Turkey, all ports – Unrest fails to disrupt port activities
DATE: June 06, 2013
COUNTRY: United States
PORT: Tampa, Florida
Port Condition Zulu set
Tampa Bay Pilots have advised that Port Condition Zulu has been set as of
1145 today (6 June) and all vessel movements ceased until further notice.
For information about operations in the USA contact GAC USA at usa@gac.com
DATE: June 06, 2013
COUNTRY: United States
PORT: all ports
Tropical Storm conditions moving onshore
At 1100am EDT (1500 UTC) the center of Tropical Storm Andrea was located
near latitude 28.2 north, longitude 84.3 west. Andrea is moving toward the
northeast near 15mph (24 km/h). A northeastward acceleration is expected
during the next 48 hours. On the forecast track, the center of Andrea will
reach the coast of the Big Bend area of Florida later today and then move
northeastward near the east coast of the United States through Saturday.
Maximum sustained winds are near 60mph (95 km/h) with higher gusts. No
significant change in strength is expected before the center reaches the
coast later today. Some weakening is forecast tonight and early Friday
while the center of Andrea moves over land. Andrea should lose tropical
characteristics in about 36 to 48 hours.
Tropical storm force winds extend outward up to 140 miles (220km) to the
east of the center.  The strongest winds are likely occurring in a band of
thunderstorms that is moving onshore the west coast of Florida.  A wind
gust to 48mph (78 km/h) was recently reported at St. Petersburg Florida….
….The combination of a storm surge and the tide will cause normally dry
areas near the coast to be flooded by rising waters. The water could reach
the following heights above ground if the peak surge occurs at the time of
high tide:
– Tampa Bay northward to Apalachicola: 2-5 ft
– Florida west coast south of Tampa Bay: 1-2 ft
– Flagler Beach north to Cape Charles Light: 1-2 ft
The deepest water will occur along the immediate coast near and to the
south of the Florida landfall location. Surge-related flooding depends on
the relative timing of the surge and the tidal cycle and can vary greatly
over short distances….
….Andrea is expected to produce total rain accumulations of 3-6 inches
over much of the Florida Peninsula, eastern parts of the Florida Panhandle,
southeastern Georgia and eastern South Carolina with isolated maximum
amounts of 10 inches possible. Total rain accumulations of 2-4 inches are
also expected over eastern North Carolina and southeastern Virginia.
Tropical storm conditions are likely beginning along the west coast of
Florida. These conditions will gradually spread northward along the United
States east coast during the next 24-36 hours.
A few tornadoes are possible over the Florida Peninsula today.
(For information about operations in the USA contact GAC USA at
usa@gac.com)
Source: National Hurricane Center, Miami Florida, Tropical Storm Andrea
Advisory No.4 issued at 1100am EDT on 6 June 2013
DATE: June 06, 2013
COUNTRY: Saudi Arabia
PORT: Rabigh
Navigation Warning: Unlit beacon
Becon No.11, located East of Rabigh large vessels anchorage area, in
position 22 deg. 39.80 min North, 038 deg. 59.50 min East, will remain
unlit further notice due in need of extensive repairs.
All amrine traffic is advised to exercise care and navigate with caution
when transiting through the area.
(For information about operations in Rabigh contact GAC Saudi Arabia at
jeddah@gac.com)
Source: Rabigh Refining & Petrochemicals Company Marine & Pilotage
Operations Section Notice to Mariners dated 5 June 2013
DATE: June 06, 2013
COUNTRY: Oman
PORT: Salalah Port
Monsoon Surge Guidelines
The Port of Salalah has issued Monsoon Surge Guidelines for the monsoon
season, whcih last from June toi September.
During the monsoon season, the harbour basin may experience waves which can
cause surging of vessels in port. This can result in the parting of less
organized mooring lines. Effective mooring and good seamanship can greatly
reduce the adverse effects of surge.
The below can help in minimise surge effects:
1. Discuss and agree with the pilot on the mooring plan before entering the
Harbour. Always use good quality lines in good condition preferably with
lesser Nylon like fiber for reduced elasticity.
2. Pay special attention to the FWD and AFT spring lines, ensure at least 2
springs each for'd and aft passed to same lead, with the lines always
taught with equal tension.
3. Ensure load is equally shared among lines. Avoid 'mix mooring' on same
lead.
4. Lines have to be protected from chaffing and avoid passing the lines
over sharp edges.
5. Pass lines with reasonable leads for better shock absorption.
6. Personnel to always stand clear of the backlash zone of the lines.
7. Winches should not be engaged in Auto Tension mode.
8. It is recommended that vessels keep backup mooring lines to replace
parted ropes if any.
9. Vessel to report any parted lines to port control on VHF CH 12.
10. Automatic mooring system, 'Cavotec Moormaster 600', is installed at
Berth No 6 and 'Cavotec Moormaster 200' is installed at Berth No 1. There
are 4 units at Berth No 6 with 3 pads each with units having a holding
power of 60 MT each. At berth No 1 there are 12 single pad units, each unit
with 20 MT holding power. These mooring units working on vacuum principle
will be used whenever possible along with the conventional mooring ropes in
order to reduce surge. While alongside every care must be exercised to
ensure that the cavotec units are not damaged due to the mooring lines.
11. Maintain listening watch on VHF CH 12 and CH 16 at all times while in
the port.
12. Port of Salalah has new shock lines of 20 meters each with breaking
strength of 165 tons and these shall be provided to vessels free of cost
during monsoon season. Each vessel shall be provided 4 shock lines for
using in conjunction with the vessel's Aft/forward springs, however, this
facility shall be available only for those vessels which are not moored
with Cavotec at berth# 1 or at berth #6. The method to use shock line shall
be that one eye of the shock line will be passed through the eye of the
vessel's spring line and will be secured back on the bollard like a slip
rope.
13. The GSO on the jetty while mooring will report any substandard lines to
the pilot who will bring it to the notice of the Master.
For information about operations in Salalah contact GAC Oman at
salalah@gac.com
DATE: June 06, 2013
COUNTRY: Hong Kong
PORT: Hong Kong
Marine Site Investigation off Shek Kwu Chau
For approximately 4 months, marine site investigation works involving
drilling of boreholes will be carried out [off Shek Kwu Chau] within the
area bounded by straight lines joining the following co-ordinates (WGS 84
Datum) from (A) to (F) and the adjacent shoreline:
(A) 22 deg. 11.310'N / 113 deg. 59.419'E
(B) 22 deg. 11.209'N / 113 deg. 59.343'E
(C) 22 deg. 11.209'N / 113 deg. 58.958'E
(D) 22 deg. 11.352'N / 113 deg. 58.811'E
(E) 22 deg. 11.456'N / 113 deg. 58.811'E
(F) 22 deg. 11.553'N / 113 deg. 59.032'E
The works will be carried out by two flat top barges. One tug and one motor
boat will provide assistance.
A working area of approximately 80 metres will be established around each
barge. Yellow marker buoys fitted with yellow flashing lights will be laid
to mark the positions of the anchors extending from the barges.
The hours of work will be from 0700 to 1900 hours. No work will be carried
out on Sundays and public holidays. Vessels employed for the works will
stay in the works area outside the hours of work.
Vessels engaged in the operations will display signals as prescribed in
international and local regulations.
Vessels navigating in the vicinity should proceed with caution.
(For information about operations in Hong Kong contact GAC Hong Kong at
shipping.hongkong@gac.com)
Source: Government of Hong Kong SAR Marine Department Notice No.69 of 2013
DATE: June 06, 2013
COUNTRY: Turkey
PORT: all ports
Unrest fails to disrupt port activities
Port operations and business activities are continuing as normal in Turkey,
despite continuing unrest and anti-Government protests in several cities.
All private and official administration, including the ports and GAC Turkey
offices, are working as usual.
For information about operations in Turkey contact GAC Turkey at
turkey@gac.com