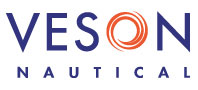 BOSTON, MA–June 17, 2013–Veson Nautical, the premier developer of commercial maritime software, formally announced major Veslink enhancements to a crowd of over 150 maritime leaders at its annual ONCOURSE User Conference in Boston, MA. Powerful new tools make it easier than ever to collect and act on voyage reports and other mission-critical voyage data.
"The focus of Veslink has always been optimizing ship to shore data collection, " said Per Ostman, Product Manager for Veslink. "Nearly 1, 500 vessels already use Veslink on a daily basis. Building on this success, the latest version represents a significant investment in the data transfer infrastructure as well as the user interface. We've made it easier to collect the data you need, and we've given you the tools you need to aggregate and analyze that data quickly and intuitively."
New and enhanced Veslink features include:
·      New user interface (UI). A massive UI overhaul introduces user-specific dashboards and work lists.
·      The fleet map, redefined. Veslink's visual workspace allows operators to review fleet status from a high level and drill down to the smallest detail.
·      Network of trusted partners. Operators can share critical information with their voyage partners, service providers, and counterparties.
·      Integrated data feeds. In addition to integrating out-of-the-box with IMOS, Veslink connects with hub agencies, weather routing services, bunker suppliers, as well as AIS and other vessel position services, to supplement the data collected from users' fleets.
Between noon reports, arrival reports, statements of facts, and other communications, an operator can receive nearly 20 reports per day from the vessels he or she manages. With Veslink, vessel personnel enter all data into standardized email templates. On the shore side there's no data entry, no transcription mistakes, and no wasted time. In a few clicks, an operator can review and approve vessel information and put it to work.
This is the latest example of Veson Nautical's commitment to innovation and to developing integrated solutions that propel the maritime industry.
To learn more about Veslink and other Veson Nautical solutions, visit http://www.veson.com/solutions/.
About Veson Nautical
Founded in 1979, Veson Nautical is the premier provider of maritime commercial management and trading software. The company's integrated solutions foster collaboration and communication, allowing the world's leading shipping organizations to better manage voyage chartering, operations, financials, and risk. The Integrated Maritime Operations System (IMOS), Veson Nautical's flagship solution, enables faster and more strategic decision making, allowing clients to realize revenue growth, protect voyage P&L, and optimize performance. Veslink is an easy to use web-based service that simplifies, manages, and automates vital ship to shore communications. With its focus on constant innovation and customer service, Veson Nautical serves nearly 5, 000 users at more than 150 prominent maritime organizations worldwide. The company may be reached via the Web at www.veson.com or in their Boston headquarters at +1.617.723.2727.