Castrol Marine has welcomed new guidance from Wärtsilä that undermines claims that mid-range base number (BN) oils represent a single cylinder oil solution for marine 2-stroke engines. The advice confi rms Castrol's long-held concerns that using mid-range BN cylinder oils with higher sulphur fuels when slow steaming could lead to cold corrosion.
The engine major has withdrawn approval for mid-range (50-60BN) cylinder oils when used with many marine engines running on Heavy Fuel Oil of above 2.5% sulphur content.
New 'letters of no objection' to suppliers limit use of mid-range BN oils on all "Wärtsilä RTA, RT-fl ex and W-X engines as well as Sulzer 2-stroke engines" to HFO whose sulphur content is "in the range 0.5<S<2.5 mass %".
"Our concerns on catch-all, mid-range BNs for slow steaming were fi rst prompted by our own fi eld investigations and then confi rmed by bench tests and further fi eld trials, " says Paul Harrold, technology manager, Castrol Marine. "We have consistently argued that mid-range BN oils are not suitable for slow steaming operations on modern engines. The two leading OEMs in the market have now offered specifi c advice on this issue in line with our position."
The Wärtsilä letters have been followed by key 'single oil solution' proponents acknowledging to customers that cylinder oils previously recommended for HFO with up to 4.5% sulphur content are now for restricted use only.
Castrol Marine was the fi rst cylinder oil supplier to raise concerns on cold corrosion after a number of suppliers presented mid-range BN oils as suitable for slow steaming operations. It has consistently advised customers to use an accurate approach when making lubricant choices, based on engine type andoperating conditions rather  than simplicity and convenience alone.
In May 2013, Castrol reported case studies for in-service ships to the CIMAC Congress in Shanghai showing evidence of the harmful impacts of cylinder oils of inadequate BN in slow steaming regimes. Data supported the view that higher BN lubricants reduce corrosive wear in slow steaming engines and enable lower, more cost effective feed rates than mid-range BN oils.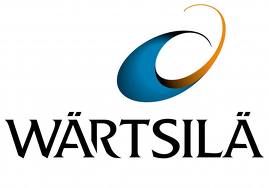 Castrol Marine recommends Castrol Cyltech 80 AW in combination with its scavenge drain analysis service to achieve safe slow steaming operations that do not compromise engines or increase lube oil feed rates. The
company has also recently responded to customer demand by increasing availability of its 80BN Cyltech 80 AW cylinder oil to 35 ports. Cyltech 80 AW is formulated for crosshead engine types operating on high sulphur
residual fuel, typically above 2.5% content.
"MAN Diesel & Turbo has already excluded mid-range cylinder oils from its approved list for newer engines, " says David Goosey, Castrol Marine chief executive and sales director. "Some argued that MAN's advice was only relevant for a small number of engines. Wärtsilä's restriction effectively excludes the use of mid-range BN oils for about two thirds of the fuel used in the relevant engines outside ECAs."