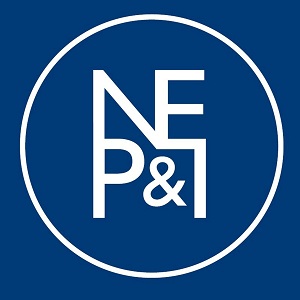 The 'A' rated 170 million GT North P&I club has launched a campaign to help its members reduce their growing exposure to cargo damage claims when carrying refrigerated or 'reefer' containers.
The increasing global demand for imported fresh produce – ranging from fish, flowers and fruit to vaccines and vegetables – has led to record levels in the reefer container trade. In addition, modern trading terms have extended the traditional period for which carriers are responsible for such containers.
According to North's head of loss prevention Tony Baker, 'To ensure reefer container cargoes – particularly living organic products – reach their final destination in perfect order, the correct conditions need to be maintained throughout the 'cold chain', from harvest to sea transit to point of sale.
'However, increased use of combined and multimodal bills of lading are extending carriers' responsibility and liability, which was traditionally limited to the sea passage link of the cold chain, to include the time when reefer containers leave the shipper up to when they are delivered to the consignee. This could include road haulage and periods of time being stored at container terminals, all of which are critical links in the cold chain, ' he says.
Following a review of reefer container cargo damage claims, North has identified that a significant proportion are caused either by prolonged periods of time off-power – including at terminals, shipper and consignee premises and during road, rail and sea transit – or due to malfunctioning of the refrigeration unit and its control system and sensors, including the controlled atmosphere unit.
Other events that could lead to temperature deviations within reefer containers include improper stowage affecting airflow, stuffing of warm cargo, heat generated by premature ripening of the cargo and incorrectly set parameters, says the club.
North has highlighted the issue to members in the latest issue of its loss prevention newsletterSignals. It has also published more comprehensive guidance in a loss prevention briefing entitled Refrigerated Containers and a new quick reference 'hot spots' sheet entitled The Cold Chain.
'The two new publications include loss prevention advice to help ensure reefer container cargoes are properly cared for at all stages of the cold chain, in particular to prevent damage caused by prolonged periods of time off-power or by a breakdown of the reefer machinery, ' says Baker. 'They also aim to raise awareness of the need to understand the cargoes being transported and ensure that carriage instructions are suitable, as well as to assist in defending any subsequent claims for reported damage.'
All documents are available from free download from the club's website at www.nepia.com.
North is a leading marine mutual liability insurer providing P&I, FD&D, war risks and ancillary insurance to 127 million GT of owned tonnage and 43 million GT of chartered tonnage, with 3500 ships entered by 330 members worldwide. It is based in Newcastle upon Tyne, UK with regional offices in Greece, Hong Kong, Japan and Singapore. The club is a leading member of the International Group of P&I Clubs (IG), with over 12.5% of the IG's owned tonnage. The 13 IG clubs provide liability cover for approximately 90% of the world's ocean-going tonnage and, as a member of the IG, North supports, protects and promotes the interests of the international shipping industry.