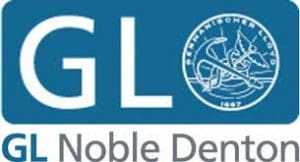 London, UK,  22 July 2013 – GL Noble Denton has issued three new Technical Guidelines for assessing and approving energy industry marine operations. These set the standard to which the independent technical advisor will conduct its Marine Warranty Survey and Marine Consultancy services globally, ensuring that clients are provided with best practice for offshore oil, gas and wind operations.
The new Guidelines represent the latest update from GL Noble Denton's leading marine assurance and advisory practices, and integrate comprehensive guidance based on its operational experience in the sector. They incorporate:
                                                                                                                                                                                                                                                                                                                                                                                                                                                                                                                                 
This document outlines the processes that GL Noble Denton will use to assess and approve offshore marine operations. It includes detailed guidance where this applies across several specific Guideline areas, such as metocean criteria, weight control and structural strength. It also covers GL Noble Denton's requirements for approving operations using vessels equipped with dynamic positioning systems, and for asset decommissioning.
Guidelines for Submarine Pipeline Installation
These Guidelines specify GL Noble Denton's approval process for pipeline installation by laying, pulling or towing. In particular, they demonstrate the standards to which the company will adhere when assessing and approving marine activities involved in pipeline installations.
Guidelines for Offshore Wind Farm Infrastructure Installation
This document references other GL Noble Denton Guidelines and outlines alternative or further guidance that the company will use to assess and approve the installation of offshore wind farms of various types. It includes an extensive chapter addressing the installation of cables.
The documents form part of a portfolio of 13 Guidelines for offshore operations, which has been updated by GL Noble Denton following a comprehensive review of its Guidelines for the marine assurance sector. They have been created by the company's Technical Policy Board after an extensive development effort, and a process of international peer review.
GL Noble Denton's Technical Policy Board Chairman, Mike Hoyle, said: "Our Technical Guidelines are widely regarded to set the industry standard in marine warranty. These documents underpin our ongoing commitment to advance best practice in the sector, and enable us to continue to provide clients with a consistent and high quality service when assuring the safety, integrity and performance of the loadout, transportation and installation of offshore assets."
GL Noble Denton's new Guidelines are available to download from: http://www.gl-nobledenton.com/en/rules_guidelines.php
About GL Noble Denton
GL Noble Denton, part of the GL Group, is a global independent technical advisor to the oil and gas industry. With a presence in over 80 countries, the company applies global best practice in safety, integrity and performance across the lifecycle of its clients' on- and offshore operations.