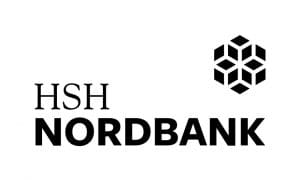 HAMBURG/KIEL HSH Nordbank and NORD/LB Norddeutsche Landesbank are provid-ing project financing for a portfolio of four wind farms with a total capacity of 72 Megawatts (MW) located in the Nord Pas-de-Calais and Picardie regions in northern France.
HSH Nordbank and NORD/LB each committed 50% of the total debt amount of around EUR 100 million to Eole Nord de France, the Holding Company of the wind farms. The port-folio consists of four farms between 12 and 24 MW and is owned by Diamond Generating Europe, a Mitsubishi Corporation Group subsidiary, and EDF Energies Nouvelles. Turbines from Siemens with 3 MW capacity will be installed in all wind farms. EDF Energies Nou-velles will have a strong managing responsibility in the construction and operational phase of the projects. Siemens will also be responsible for the maintenance of the wind farms.
NORD/LB and HSH Nordbank acted as joint Mandated Lead Arrangers to provide senior and ancillary facilities for the portfolio. NORD/LB assumed the role of Modelling and Documentation Bank and was also responsible for the overall coordination of the arranging and structuring process and will serve as Facility Agent for the on-going management of the financing. "The successful close of the financing underlines our leading position in the European Renewable sector, with France being one of our core markets, " said Heiko Ludwig, Head of Energy Origination at NORD/LB.
HSH Nordbank acted as Technical and Insurance Bank. "Providing financing for this inter-esting portfolio transaction is a continuation of our successful track record in the renewable energy sector in France, which is one of our key markets in this segment, " said Lars Quan-del, Head of Renewable Energy at HSH Nordbank.