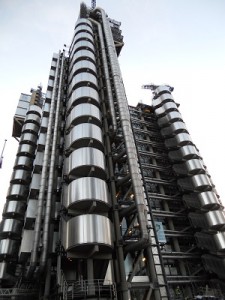 Lloyd's has reported  last Wednsday  the 25th September a profit of £1, 379 million for the first six months of 2013 (source: Lloyd's of London)
The financial results reflect a half year characterised by the absence of any major catastrophes. But Lloyd's Chairman and CEO both warned that – midway through the Atlantic windstorm season – there was still potential for this to change before the year is out.
Lloyd's Chairman, John Nelson, said that apart from the lack of major catastrophe claims, the most notable feature of the 2013 half year results is the fall in investment income returns from 1.2% to 0.5%.
"All large investors – including major insurers – have found it hard to secure meaningful returns in the continuing low interest rate environment, " he said. "Yields at longer maturities have begun to rise in anticipation of tighter monetary policy, but short-term interest rates are likely to remain very low in the near term."
Chief Executive, Richard Ward, described Lloyd's as being in "robust financial health", thanks in part to the market's central assets: "The strength of central assets enabled the Society to repurchase some £180m of our subordinated debt in May 2013.
"This will bring financial benefit from reduced interest payments in future years without any significant impact on the excellent security we offer."
Dr Ward, who in December will step down as Chief Executive of Lloyd's, took the opportunity to thank his colleagues for their support and praised the Lloyd's market for its diligence in establishing principles of underwriting discipline.