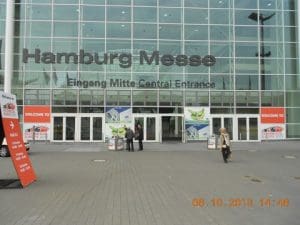 We continue with two more live interviews from this unique's event second day, which is a must to be attended every year not just in Europe, but also in other places around the globe.
Our first one covers the well known Carrier – one of the world's best known brand names on board and ashore (as the shipping term has it). Jon  Shaw, the company's Manager and Global Marketing Communications executive explains the company's continuous success and new products with an emphasis to the environment:
The other company too, Hempel's, another long time traditionalist had also a few new things to offer plus their charity and their Corporate Social Responsibility success story.  Ecology too, another promising aspect. Kim Scheibel's briefing more than interesting.