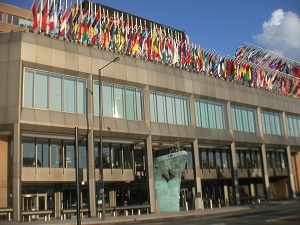 www.allaboutshipping.co.uk brings you live some of the best and important international news from week 45 and the beginning of week 46, this Monday the 11th of November 2013, Armistice Day from London.
The successful World Travel  Market, one of the best ever, a real boost for international tourism and in particular the maritime one given the world's worst ever economic crisis at East London's ExCel's Exhibition Centre passed on the message for further development and infrastructure projects worldwide.

The launching of the Book by Horacio Vasquez on "Women at the Argentine Merchant Marine" – a must to read; another WISTA triumph!
Andrew Taylor's speech on "Carta Partita and the Charterparties, Times Past and Times present" at the Merchant Taylors' Hall, was yet another important event- the talk of the Square Mile and beyond!
The 38th IMIF Dinner and its iconic Chairman Jim Davis thirst for shipping business life continues with Mr. Davis stressing amongst others that "the World still needs action against piracy".
With the BDI down at 1581 last Friday and with a further drop today at 1564 – another 17 points down, confirming our predictions, we suggest caution and readiness for Plans B and C that we all must have, not just at the back of our mind, but beyond. A new Marathon is ahead not that easy like the Athens Classical One…
The 7th City of London Biennial Meeting with Prof. Grammenos' brigade in full force will enable us in the coming presentation to bring you more on the Shipping, Trade and Finance industries – the platform of this site; watch this space!
*The Spyros Polemis' maxim