The motto of the charity group is "We are here to help past and present employees of the insurance industry in their time of need."
Annali-Joy Thornicroft, chief executive of The Insurance Charities, accompanied Depression Alliance staff and supporters to meet Mrs Cameron at a reception.
Friends in Need was set up with a clear aim – to end the loneliness and isolation that comes with depression. It describes itself as a supportive community where people who have been affected by depression can connect with others online, through the Friends in Need website, and through group events, activities and meetings.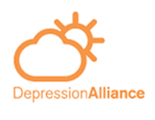 Over the past two years The Insurance Charities has worked with Depression Alliance to set up the pioneering initiative, and a dedicated group is available exclusively to those working in the insurance industry.
Information can be found atwww.insurancecharities.friendsinneed.co.uk. A nationwide launch of Friends in Need will take place early in 2014.