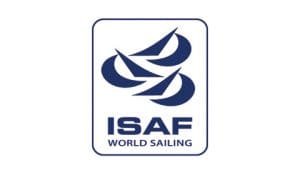 Wednesday 27 November 2013 – ISAF Sailing World Cup Melbourne will see the return of familiar faces as well as welcoming fresh talent to the series.
The likes of Nathan Outteridge and Iain Jensen (AUS), Marit Bouwmeester (NED) and Darren Bundock (AUS) will feature heavily when racing commences but upcoming talent will get the chance to compete and shine in Port Phillip Bay, Melbourne.
Strong fleets across two Paralympic and ten Olympic events will commence racing on 2 December through to 8 December at the second stop of the 2013-14 ISAF Sailing World Cup series at Sandringham Yacht Club, Melbourne, Australia.
After their London 2012 Olympic Sailing Competition triumph in the 49er, Nathan Outteridge and Iain Jensen (AUS) will make only their second appearance in the boat since dominating proceedings in Weymouth and Portland, Great Britain.
After a lengthy America's Cup campaign on Artemis Racing the duo came back strong at the 49er World Championship in Marseille, France in September 2013. After more than a year out of the 49er a fifth place showcased their talents once again.
The pair will be the ones to beat in Melbourne with tough competition to come from Steve Morrison and Chris Grube (GBR), David Gilmour and Sam Phillips (AUS) and Will Phillips and Rhys Mara (AUS).
In the 49erFX, Sweden's Johanna Sommarlund and Therese Antman will be making their first international appearance and will race alongside strong Australian skiff sailors and Norwegian twins Ragna and Maia Agerup.
"We are really looking forward to leave the winter behind in Sweden and extend our season in Melbourne with some great racing, " said Antman.
"It's our first international regatta together and we are eager to compete against the best and hungry for new experiences."
Antman had previously sailed in the Women's 470, taking in the 2013 editions of ISAF Sailing World Cup Palma and Hyères but faces a new challenge in Melbourne, "My skipper in the 470 was hurt during the spring so we were forced to put our campaign to an end, " added the Swede. "Luckily I got the opportunity to test the 49erFX and fell in love with the boat immediately. I was very happy that Johanna and I found each other and we are looking forward to a great campaign towards Rio 2016."
With the likes of Tessa Parkinson (AUS), Olivia Price (AUS) and Haylee Outteridge (AUS) at the helm of their boats the Swedes will be tested.
Two time Australian Olympic silver medallist Darren Bundock will be the one to watch in the Nacra 17 as he makes his first appearance in the mixed multihull with London 2012 silver medallist Nina Curtis.
Joining the pair in the fleet will be early Australian Nacra 17 front runners Jason Waterhouse and Lisa Darmanin. The duo have notched up a string of top ten finishes throughout 2013 and sit at World #13 in the Nacra 17 World Rankings.
New Zealand's Gemma Jones and Jason Saunders will compete against the strong Australian teams and like Waterhouse and Darmanin have been impressive in 2013.
Australian sailors occupy four of the top ten Laser World Ranking spots. Tom Burton sits at World #1, and has done since December 2012, Ryan Palk is at World #5 with Matt Wearn and Ashley Brunning at World #7 and #8.
All four racers will sail at ISAF Sailing World Cup Melbourne coming fresh from racing at the Laser World Championship in Al Musannah, Oman.
Burton came in as the best placed Australian, finishing ninth followed by Wearn in tenth and the World #1 is looking forward to racing his compatriots, "We now head straight to Melbourne, " said Burton after the Laser Worlds, "which is a pretty short turn around. The racing is always close with the Australian guys so I am sure it will be another tight battle.
"My goal is to get back into winning ways and there's no better time to start than next week. Holding onto the World #1 Ranking will be on the cards for this year and I will need to perform some more consistently good results."
Wearn's top ten finish earned him a spot on the Australian Sailing Team and he'll be aiming to finish ahead of Burton and his team mates in Melbourne.
Joining the top ranked Australians in the 19-boat fleet will be Singaporean Olympian Colin Cheng, New Zealand's Thomas Saunders, who finished eighth at ISAF Sailing World Cup Qingdao and 2012 ISAF Youth Worlds Laser Radial Champion Mark Spearman (AUS) who makes his inaugural World Cup appearance.
Twenty five Laser Radials will line up on 2 December with some experienced campaigners aiming to hit the top.
ISAF Sailing World Cup Qingdao winner Dongshuang Zhang (CHN) will look to make it two in a row however she will face stiff competition from 2013 ISAF Sailing World Cup Hyères victor Marit Bouwmeester (NED), 2012 ISAF Sailing World Cup Melbourne winner Krystal Weir and 2012 bronze medallist Elizabeth Yin (SIN).
Racing in the Men's and Women's 470, Finn, Laser, Laser Radial and Paralympic events commences on Monday 2 December through to Saturday 7 December.
The 49er, 49erFX, Men's and Women's RS:X and Nacra 17 fleets start racing on Tuesday 3 December through to their Medal Races on Sunday 8 December.
Video
Belcher And Ryan Aim To Keep The Run Going At ISAF Sailing World Cup Melbourne
URL – http://youtu.be/Lrmo47Tuaaw
Embed – <iframe width="640″ height="360″ src="//www.youtube.com/embed/Lrmo47Tuaaw" frameborder="0″ allowfullscreen></iframe>
News feeds containing interviews and b-roll of sailing action will be available from Thursday 5 December through to Sunday 8 December on the ISAF FTP. A log Sheet will be attached.
In addition, fully-produced highlight packages will be available from 6-8 December. These will contain interviews, action and results, including event graphics. These will be available to view on the ISAF YouTube Channel – http://www.youtube.com/SailingWorldCup
For FTP login details, specific requests and native language interviews please contact the ISAF Communications Department below.