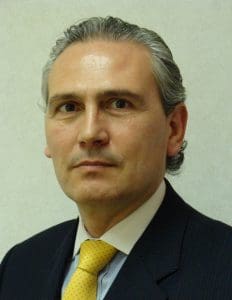 Twenty-third session of the IMSO Assembly and nominations for the post of IMSO Director General
The IMSO Director General, Captain Esteban Pacha-Vicente, is pleased to inform that the Twenty-Third Session of the Assembly of the International Mobile Satellite Organization (the IMSO Assembly) has been formally convened to be held from 25 to 28 November 2014 at IMO Headquarters in London.
IMSO's 98 Member States have been invited to participate in the Session and a large number of observer organizations and non-member States have also been invited to participate as observers.
Regular Sessions of the IMSO Assembly are held every two years, in accordance with the IMSO Convention, to consider and review the purposes, general policy and long term objectives of the Organization, to receive a report on the work of the IMSO Advisory Committee, to review GMDSS and LRIT activities, and to decide on budgetary issues.
In particular, this year the IMSO Assembly will also decide on the appointment of the new Director General as second term of office of the current IMSO Director General, Captain Esteban Pacha of Spain, is due to terminate in April 2015. The Chairman has today issued a Note Verbale to all IMSO Member States inviting nominations from IMSO Member States for the post of IMSO Director General. The deadline for the receipt of nominations is 22 May 2014, i.e. six months before the IMSO Assembly, in accordance with the established procedures.
In accordance with the Rules of Procedure for the IMSO Assembly, Captain Jorge Vargas of Peru continues as the Acting Chairman of the Assembly until the Assembly appoints a new Chairman as its first item of business.