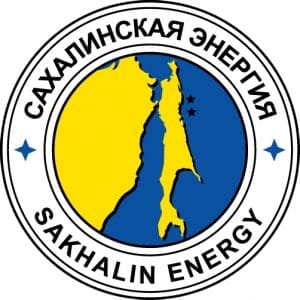 The companies have signed a number of agreements for construction and long-term operation of the vessels for Sakhalin-2 project.
At an official ceremony in Moscow, Sakhalin Energy Investment Company Ltd. (Sakhalin Energy) and Sovcomflot Shelf (SCF Shelf) on behalf of Sovcomflot Group have signed a contract for the construction and long-term operation of the multifunctional icebreaking supply vessel for Sakhalin-2 offshore platforms. Operations under the contract will continue for 20 years. The vessel will be used as year round personnel carrier and also as supply vessel for offshore platforms in the Sea of Okhotsk. In case of emergency, the vessel will be deployed for personnel evacuation and oil spill response.
The parties have also signed several memorandums of understanding for construction and operation of three additional multifunctional icebreaking standby vessels.
On the occasion of the signing of the contract and memorandums of understanding, Roman Dashkov, Chief Executive Officer of Sakhalin Energy, noted: "It is especially important for us that the company that we signed the documents with, has proven capability of providing safe and reliable operation of Company's Assets in harsh climatic conditions of Sakhalin shelf. We have been successfully cooperating for many years with Sovcomflot, the corporation that has consistently demonstrated high operational excellence up to the world standards. We will continue to support Russian industry and extend long-term relationship with a reliable and competent partner".
Sergey Frank, President and CEO of Sovcomflot, said: "We are grateful to our partners, Sakhalin Energy, for the opportunity to expand our involvement in the Sakhalin-II project. This is fully in line with Sovcomflot's strategic plans, which provide for the expansion of our fleet with state-of-the-art vessels and an increase in the share of technical projects in our business portfolio. The company's backlog of future contracted revenue totals over USD2 billion.
Russian shipbuilders will play an active role in the construction of the new vessels: SCF has already signed a shipbuilding contract with Arctech (a joint venture between OAO United Shipbuilding Corporation and STX Finland) and structural components for the vessels will be produced in Russia at Vyborg Shipyard.
The new vessels will provide fine examples of high-tech solutions in the shipping industry; they will be able to cope successfully with its tasks and will contribute to environmental protection reinforcement of Russia's Far Eastern seas. In recent years, Sovcomflot has accumulated good experience of operating ice class supply vessels. Today, our company has four vessels of this type, one of which is engaged in operations on the Sakhalin-II project. I am confident that our collaboration with Sakhalin Energy holds excellent prospects for the future."
Signing of the contract for construction and long-term operation of supply vessel and memorandums of understanding for additional three standby vessels are yet another example of large scale involvement of Russian industry in Sakhalin-2. Russian shipping companies play a significant role in the project implementation. They are also members of the international consortia that transport LNG under long-term charter contracts which enabled Russian shipping companies to enter the LNG transportation market.
About
Sakhalin Energy Investment Company Ltd. (Sakhalin Energy) is the operator of Sakhalin-2, one of the world's largest integrated oil and gas projects, which has developed major infrastructure for hydrocarbon production, transportation and processing. The Company exports crude oil produced in the Sea of Okhotsk and LNG produced at Russia's first LNG plant built by Sakhalin Energy in the south of Sakhalin. The Company's shareholders are Gazprom (50% + 1 share), Royal Dutch Shell (27.5% – 1 share), Mitsui and Co. Ltd. (12.5%) and Mitsubishi Corporation (10%).
The project's infrastructure created by the Company includes, among other things, three offshore ice resistant platforms, the Trans-Sakhalin Pipeline System, which comprises 300km long offshore pipelines, an onshore gas pipeline and an onshore oil pipeline, 800 km long each, the Onshore Processing Facility (OPF), the Oil Export Terminal (OET), and Russia's first and so far the only LNG plant which accounts for over 4 percent of the world's LNG.
The main buyers of Sakhalin Energy oil and LNG are countries of the Asia Pacific Region. At present, oil is delivered to China, Japan, South Korea, Indonesia, the USA, the Philippines, and Taiwan. The main LNG buyers are power companies in Japan, South Korea and China.
In 2013, the Company produced over 42 million bbl of oil and around 11 million tons of LNG, and shipped 60 cargoes of oil and 166 cargoes of LNG to its buyers. Produced hydrocarbons are transported by oil tankers and LNG carriers, which either are on a long-term charter to the Company or belong to the buyers of oil and gas.
LNG carriers of the Grand series were built specially for the Sakhalin-2 Project. For the first time in Russia, they are operated by Russian companies Sovcomflot and PRISCO which are part of international consortia.
Sovcomflot Group (SCF) is a major Russian shipping company, one of the world's leading in hydrocarbons transportation, seismic and geological surveys and offshore production servicing. The company owns and charters fleet of 157 vessels (with total 12.74 million tonnes DWT) specialising in transportation of hydrocarbons from areas with harsh ice conditions. Over fifty vessels are ice-class ships. Sovcomflot has been engaged in maintenance of major power projects in Russia and abroad, including Sakhalin-1, Sakhalin-2, Prirazlomnoye, Varandey, Tangguh, Escobar, Peregrino. Sovcomflot HQ is located in St. Petersburg with branches in Moscow, Novorossiysk, Murmansk, Vladivostok, Yuzhno-Sakhalinsk, London, Limassol, Madrid, Singapore and Dubai.
Six SCF vessels are currently engaged in Sakhalin-2 project: three Aframax crude oil tankers (transportation of the crude oil from Prigorodnoye Port), two LNG carriers (joint venture with NYK) and one multifunctional ice breaking supply vessel.
"Jo"