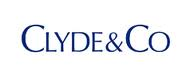 23 July 2014 – On 19 July 2014, the Joint Plan of Action (JPOA) agreed by Iran and the P5+1 (China, France, Germany, the Russian Federation, the United Kingdom, and the United States), with support from the European Union, was extended for a further four months by mutual consent. This means that the sanctions relief set out in the JPOA will now run until 24 November 2014 (see previous update on the sanctions relief granted here).
The JPOA has been extended to allow negotiations towards a long term comprehensive solution on Iran's nuclear programme to continue. The US Government has confirmed that, as previously, it retains the authority to revoke the sanctions relief at any time if Iran fails to meet its commitments under the JPOA.
Additional OFAC Guidance for the insurance market
The US Department of the Treasury's Office of Foreign Assets Control (OFAC) has published additional guidance on how the various reliefs agreed under the JPOA will operate during the extension period. This includes further information on payments due under (re)insurance policies.
OFAC's guidance clarifies that (re)insurance claims that have arisen during the initial six month period of the JPOA, and claims that may arise during the four month extension to the JPOA, may be paid after 24 November 2014, provided that the underlying transactions and activities conform to all other aspects of the sanctions remaining in place, and within the terms of the sanctions relief provided by the JPOA. It should be borne in mind that existing US sanctions generally prohibit US (re)insurers and their foreign subsidiaries from providing cover or paying claims on Iran-related risks.
Comment
This additional clarification will undoubtedly be welcomed by (re)insurers, who previously faced uncertainty as to whether valid claims that arose under contracts permitted by the JPOA would be payable in the event that sanctions were reimposed at the end of the agreed suspension period.
(Re)insurers should, however, be mindful that the scope of the reliefs granted under the JPOA are narrow and very specific, and that any infringement of sanctions is likely to be dealt with seriously. Additionally, the US Government may revoke the sanctions relief at any time. It is therefore important to ensure that any transactions entered into are within the scope of the existing reliefs, and that policies contain appropriate provisions to ensure compliance with sanctions, including where necessary, a sanctions clause.
To access Clyde & Co's sanctions microsite, please click here.