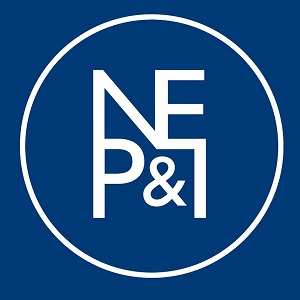 The 181 million GT, 'A' rated North P&I club has published a new edition of its popular loss-prevention guide on bills of lading. Written by leading international shipping lawyer and mediator Stephen Mills, the third edition of Bills of Lading: A Guide to Good Practice has been comprehensively updated and expanded to cover electronic bills of lading.
According to North's head of loss prevention Tony Baker, 'Since we first published 'Mills on Bills' in 1998, it has emerged as the shipping industry's 'go-to' publication for practical guidance and advice on how to avoid disputes and problems arising from improper use of bills of lading – one of the most important yet least understood documents involved in the carriage of goods by sea.'
Baker says that over the past 16 years many of the issues concerning bills of lading remain unchanged. 'These include disputes between shipowners and shippers as to condition or as to quantity; delivery without production of the bill of lading; incorporation of terms from often unidentified charterparties – the list goes on.'
But he says there have also been many important changes and developments since the second edition was published in 2005. 'The Rafaela S has clarified the law relating to straight bills of lading, COGSA 1992 has been applied to a number of title to sue issues, the International Group of P&I Clubs' standard letters of indemnity have been tested and updated, and electronic bill of ladings are finally establishing their place in international trade. The third edition has been comprehensively updated to take account of all these changes, including the addition of a new section on electronic bills.'
Baker says the format and purpose of the guide nevertheless remains the same. 'It is not a legal text book; it is a practical guide offering practical assistance to those in the front line but with a sound legal foundation. Everyone concerned in the bill of lading transaction and the sale and credit contracts which underlie it – including the insurers of the goods and the carriers – are equally committed to a smooth and successful transaction. It remains the purpose of the guide to assist in achieving that common goal.'
The guide works on various levels, with a practical guidance section supplemented by a theory section and extensive legal footnotes. Copies of the various international conventions are included together with annotated and explained copies of the BIMCO Congenbill 1994 and 2007 editions and the latest set of recommended standard letters.
Mills is a former founding partner of international maritime law firm Rayfield Mills. In 2007 he joined North as general counsel and later become joint head of its FD&D department. He has been an active mediator since 2000 and in 2013 returned to full-time maritime mediation practice.
Copies of the guide are being circulated to North's members and entered ships. Non-members can buy them, along with all of North's other loss prevention publications, from marine bookshops or directly from the club's distributor Anchorage Press, www.anchoragepress.co.uk.
_____
1.Book details: reference – Mills S. (2014) Bills of Lading – A Guide to Good Practice, 3rd ed., The North of England P&I Association, Newcastle upon Tyne, UK; ISBN – 978-0-9574936-05; extent – 160 pages; format – A5 paperback; price – £30; distributor – Anchorage Press, www.anchoroagepress.co.uk.
2. North, part of North Group, is a leading marine mutual liability insurer providing P&I, FD&D, war risks and ancillary insurance to 131 million GT of owned tonnage and 50 million GT of chartered tonnage. It is based in Newcastle upon Tyne, UK with regional offices in Greece, Hong Kong, Japan and Singapore. The club is a leading member of the International Group of P&I Clubs (IG), with around 13% of the IG's owned tonnage. The 13 IG clubs provide liability cover for approximately 90% of the world's ocean-going tonnage and, as a member of the IG, North protects and promotes the interests of the international shipping industry. In February 2014 North completed a merger with Sunderland Marine, which operates within North Group as an independent regulated insurer guaranteed by North. Sunderland Marine is a leading insurer of fishing vessels, small craft and aquaculture risks. It is based in Durham with offices in Australia, Canada, the Netherlands, New Zealand, South Africa and North America.