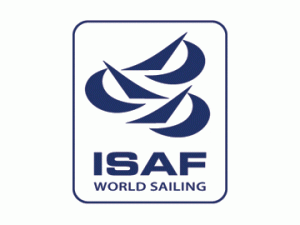 10 September 2014 – Issued on behalf of ISAF – The International Sailing Federation (ISAF) is pleased to announce that Marine Resources has joined the Connect to Sailing initiative as a Performance Partner for 'marine recruitment services'.
James Ward, Managing Director and Owner of Marine Resources commented on the news, "I am very excited about this partnership. Marine Resources have a long standing track record in providing recruitment solutions for many marine industry companies and organisations and I very much look forward to us now providing these services to all ISAF Members, in order for them to help develop their national marine industry infrastructure. All of the team at Marine Resources is looking forward to working with the International Sailing Federation to make this partnership a huge success for all involved."
For more information on what recruitment services Marine Resources offers, please visit the Connect to Sailing partner section of the ISAF website here and to benefit from the special offers provided by Marine Resources as part of this partnership quote this code in all communication: MR-ISAFC2S
The Connect to Sailing initiative of the International Sailing Federation is enabling all nations, be they emerging, developing or developed to grow awareness of, and increase accessibility to sailing in all of its many forms. Since the official launch of the Connect to Sailing initiative in 2009, alongside the creation of a dedicated Training and Development department within the International Sailing Federation, over 55 Nations across all continents have benefitted from the support of Connect to Sailing.
Dan Jaspers, ISAF Training and Development Manager, commented on this partnership by saying, 'We welcome the expertise that Marine Resources bring to the Connect to Sailing initiative in the area of recruitment services. We are always being asked to help find people to fill certain roles within the National marine industry related projects of our members. Marine Resources have a proven track record in working with clients of all sizes to help fill their requirements. I believe that the services that Marine Resources bring to the Connect to Sailing initiative are a perfect match for what our task is. With Marine Resources on board we will increase the opportunities for the right people to work in the jobs that they are most suited to and make the process of finding them much more effective for all ISAF members that wish to benefit from this support. I am looking forward to working with the entire team at Marine Resources in this partnership."
Regular updates on all Connect to Sailing supported activity will be available via our dedicated Training and Development Facebook page here , via Twitter www.twitter.com/ISAFDevelopment and via our YouTube channel www.youtube.com/connect2sailing
For full information on the connect to Sailing initiative visit the dedicated page website page here and for information on all other Training and Development related programmes and initiatives that have been developed by the international Sailing Federation in order to help increase global participation in sailing, contact the ISAF Training and Development Department or visit www.sailing.org/training
"Jo"