Monday 15 September 2014 – Only the 49er yellow fleet were able to get racing in on the fourth day at the Santander 2014 ISAF Sailing World Championships as light, teasing winds played havoc across the seven race courses.
The 470, 49er, 49erFX, Finn, Nacra 17 and RS:X fleets were all scheduled for racing early on in the day with the Laser (silver and bronze fleets) and Laser Radial (silver fleet) penned in later in the afternoon.
It was a frustrating day for the Race Committees who attempted several starts but a combination of wind shifts and a strong current made things exceedingly hard with only the 49ers getting racing away.
Despite light winds it was a glorious day for residents who enjoyed a local bank holiday and were able to pay the championship venue a visit. A spectator Dune has been purpose built for the Santander 2014 ISAF Worlds and will be used for many years to come for rowing and sailing events. Throughout the day thousands of spectators paid the Dune a visit with thousands more expected as the event unfolds.
49er
The 49er fleet had some really tough qualifying conditions on their first race day. The wind did not co-operate said Irish 49er coach Ian Barker, "It was a maximum of 5 knots out there." With the world's best skiff sailors competing and only 25 boats of the 80 registered making it to gold fleet, it was always going to be a tough test. The races were short and sharp which meant the starts and lane holding were vital.
Only yellow fleet managed to get races in with veterans Nico Delle Karth and Niko Resch (AUT) taking the overnight lead after two fifth place finishes. There are not too many other favourites up in the top 10 right now, as most of the fleet could only manage a single good race out of the two. Nathan Outteridge and Iain Jensen (AUS) managed to salvage the day with a good come back in the first race moving from deep up the first beat to a 16th followed with a fourth in the second race.
Probably the most interesting news of the day are which teams have taken poor starts to the event and are at risk of missing gold fleet. European Silver medalists Dylan Fletcher and Alain Sign (GBR) had a UFD and a 21. Jonas Warrer and Anders Thomsen (DEN) had a 33 and 11 placing them well down the pack while Manu Dyen and Stephane Christidis (FRA) had a UFD and a 10. All three of these top teams face unlikely odds now of making the gold fleet, though they'll surely give it a try.
The blue fleet sailors were lucky on the day to avoid racing in the light winds. Typically qualifying races are conducted at the same time to avoid some fleets being exposed to different conditions that other fleets, but that is not the case here at the multiclass worlds.
49er Results
49er report courtesy of Ben Remocker, International 49er Class Association
Racing is scheduled to start at 11:00 local time on 16 September with all sailors, apart from the Women's RS:X, down to compete.
Schedule of Racing:
12-18 September, Laser and Laser Radial
13-19 September, RS:X Men and RS:X Women
14-20 September, 470 Men and 470 Women
15-21 September, 49er, 49erFX, Finn and Nacra 17
Live Blog – A live blog will follow the ISAF Worlds from Thursday 11 September through to Sunday 21 September. The live blog is available here http://www.sailing.org/events/isafworlds/live-blog.php
Results are available here.
Santander 2014 ISAF Worlds Event Website
http://www.santander2014.com/
Santander 2014 ISAF Microsite
http://www.sailing.org/2014-ISAF-Worlds.php
Video
Santander 2014 ISAF Worlds – Race Day 3 Highlights
The Men's and Women's 470 fleets took to the Santander 2014 ISAF Sailing World Championships race course on the third day with testing conditions on the race track.
Meanwhile the Rio 2016 Olympic Laser spots were snapped up and we caught up with a few happy qualifiers who can now focus on World Championship glory.
URL – http://youtu.be/4dvS1hehuVg
Embed – <iframe width="560″ height="315″ src="//www.youtube.com/embed/4dvS1hehuVg" frameborder="0″ allowfullscreen></iframe>
Results
Results are available here.
Follow
Live Tracking of gold fleet racing is scheduled to commence from 14 September through to 21 September.
2D Tracking will be available here.
3D Tracking will be available here.
Mobile
Live Tracking via the Sailviewer-3D Tablet App will be available for devices with 7" or greater screens.
Download via the Apple App Store.
Download via the Google Play Store.
Social Media
Live Blog – A live blog will follow the ISAF Worlds from Thursday 11 September through to Sunday 21 September. The live blog is available here http://www.sailing.org/events/isafworlds/live-blog.php
Facebook – Like the International Sailing Federation on Facebook here https://www.facebook.com/ISAFWorldSailing
Twitter – The @ISAFupdates Twitter account will be following the action throughout the week, follow the account here www.twitter.com/ISAFupdates.
Instagram – follow the newly launched 'isafworldsailing' account here http://instagram.com/isafworldsailing
About Santander 204 ISAF Worlds
More than 1, 250 sailors in over 900 boats from 84 nations will compete at the Santander 2014 ISAF Sailing World Championships from 8-21 September 2014. The best sailing talent will be on show and as well as world titles being awarded across ten events 50% of Rio 2016 Olympic Sailing Competition places will be won based on results in Santander. The regatta format will feature an opening qualification series and a final series with the top ten in each event proceeding to the Medal Race where the final positions will be decided.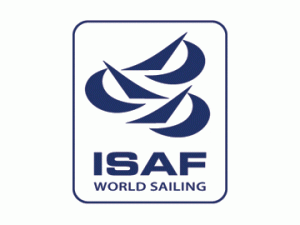 About The International Sailing Federation
The International Sailing Federation (ISAF) is the world governing body for the sport of sailing.
ISAF is made up of 140 Member National Authorities (MNAs), who are its principal members, and responsible for the decision making process that governs the sailing world.
There are currently more than 100 ISAF Class Associations, ranging from the small dinghy classes for young people up to 60 foot ocean racers.
Sailing
Sailing is a lifetime sport enjoyed right across the world.
The sport encompasses a massive range of disciplines and events including Olympic sailing, offshore sailing, windsurfing, match racing, team racing, fleet racing and disabled sailing.