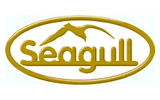 Key areas of concern for seafarer safety and security in both marine and offshore operations have triggered the release of six new and one supplementary titles from computer-based training specialist Seagull Maritime.
Third quarter 2014 releases include specific emphasis on the offshore and dry bulk sectors, as well as a milestone in Seagull Maritime's close cooperation with Kelvin Hughes through the addition of 'Equipment Specific ECDIS Training' to the Seagull Maritime CBT library. The new training module (CBT#4012) is designed to train navigators in the practical use of the MantaDigital ECDIS in a safe and efficient manner and is approved by the maker.
Seagull Maritime's steady advance in the offshore market is signalled by the release of CBT#0311 and CBT#0329, respectively concerned with the Common Marine Inspection Document (CMID) and the Offshore Vessel Inspection Database (OVID). CBT#311 includes a full explanation of the CMID issued by the International Marine Contractor Association and offers vessel operators guidance on pre-inspection preparations and a typical vessel inspection. CBT#0329 covers offshore vessel management skills in the context of the Oil Companies International Marine Forum's OVID quality assurance scheme.
Also relevant to offshore, although also to wider applications, CBT#0281 'Personal safety in cold environments' is a completely new module familiarising crew with operations in cold climates and cold water regions. Developed in line with STCW Code amendments, its focus is on enhancing knowhow on the human body's response to cold environments, protective clothing and equipment that should be used in cold weather, accident awareness and cold water hazards.
For dry bulk carriers, Seagull Maritime's unfolding CBT programme has been augmented by the third of a series of modules covering the safe and efficient carriage of cargoes by this specialised ship type. CBT#0342 covers the hazards and necessary precautions when a ship is contracted to carry coals, iron ores and grains – the most common dry bulk cargoes – focusing on safety before and after loading. It has been developed for deck officers unfamiliar with bulk carriers, but can also be used as a refresher course by management.
In broader terms, CBT#0390 tackles the industry-wide issue of harassment and bullying, a phenomenon that can undermine both individuals and team work, no matter how technically skilled the crew onboard ship may be. Developed in line with 'Eliminating Workplace Harassment and Bullying – Guidelines to Shipping Companies', published by the European Shipowners' Association and the European Transport Workers' Federation, the module defines harassment and bullying and offers advice to concerned parties on how to avoid, address and break the habits.
By way of supplementary release, Seagull Maritime's CBT#0246 Piracy and Armed Robbery 2 augments its Piracy and Armed Robbery module (CBT#0156), but supersedes it when targeting Ship Security Officers and other management. The module offers guidance on how the company security officer can best work with the ship's crew to ensure its safety and includes a separate chapter on Industry Best Management Practices for protection against Somali-based Piracy, v4.
About Seagull Maritime
Seagull Maritime AS is the leading provider of e-learning for the marine industry offering a comprehensive library of more than 200 titles for regulatory compliance and improved seafarer knowledge. Our STCW and ISM code compliant training is used by more than 350, 000 seafarers every year on board 9000 ship and offices worldwide and we have issued over 50, 000 approved onboard course certificates, making us the world's largest educational institution in the maritime industry. Founded in 1996 by experienced mariners we have grown into a financially solid and dynamic company in partnership with leading shipping companies and ship managers to deliver a full range of assessment and management tools that ensure meeting and exceeding statutory requirements from IMO and other industry bodies.
Our mission is to enhance maritime competence by effective training and assessment solutions and deliver value through quality and excellence in customer service.