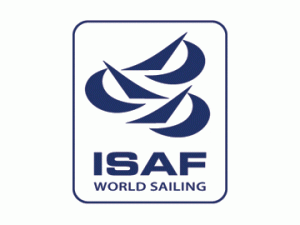 Sunset+Vine|APP Smashes Live Broadcaster Records For The Santander 2014 ISAF Sailing World Championships
Tuesday 30 September 2014
– 

24 broadcasters, 46 territories and a household reach of over 182 million cements championships as sporting event with global appeal;

– Sixfold increase in live broadcasters. 
Sunset+Vine|APP, the Oxford-based unit of the multi-award winning UK independent TV sports production and media company Sunset+Vine, has helped ISAF smash all previous broadcaster records for the recent Santander 2014 ISAF Sailing World Championships. Sunset+Vine International was responsible for the television distribution of the championships which took place in Santander from 12th-21st September 2014.
With daily news bulletins and live coverage of all ten Medal Races forming part of this year's programming offering, the event secured an unprecedented commitment from broadcasters worldwide including ESPN (USA), BBC, OSN, beIN France, Seven Australia, CBC, Globosat and TYC Argentina.
The final number of broadcasters that took live and news coverage from this year's event was 24 – a staggering 600% increase from the previous ISAF World Championships held in 2011. This equated to a total of 46 territories and an impressive estimated household reach of 182, 114, 000 – a figure that doubled all previous records for the event.
Andrew Preece, Managing Director of Sunset+Vine|APP said, "The broadcast results from this year's Santander 2014 ISAF Sailing World Championships are simply outstanding. It's a clear sign that the appetite for sailing content is strong as long as events are packaged in the right way for both broadcasters and the viewing public. We had some exciting moments as Medal Races threatened to overrun our scheduled broadcast! But in the end we managed to get all ten Medal Races to air.
"We have been fortunate that sailing's governing body entrusted us to take their prestigious sailing event to a global audience – and with a fantastic working relationship in place between our two organisations, I believe we have categorically proven that it's a combination that really delivers. It's great for the sport of sailing that these world championships now have a truly global appeal and we look forward to building on the broadcaster appetite from here."
Gary Jobson, ISAF Vice-President added, "The ISAF Worlds is an enormously important event in the sailing calendar and ISAF is delighted with what we have achieved with Sunset+Vine|APP. The city of Santander did an excellent job in enabling us to bring the competition to the people which, combined with the expertise of Sunset+Vine in sailing production, made for some dramatic scenes which were shared with the world.
"Olympic sailing is firmly on the road to Rio and we look forward to continuing to build on the success in Santander as we move into the 2015 ISAF Sailing World Cup series."
Held every four years, the ISAF Sailing World Championships brings together all ten Olympic sailing classes and features more than 1250 athletes. It is not only World Championship titles that are at stake, the ISAF Worlds also decided around 50% of the national qualification spots available for the Rio 2016 Olympic Sailing Competition.
Editors Notes
For further information on Sunset+Vine:
Greg Moore, Head of PR, Sunset+Vine M: +971 55 885 4734 E: greg.moore@sunsetvine.com
For further information on ISAF:
Tamsin Rand, Communications Manager, ISAF M: +447771 530 854 E: Marketing@isaf.com
About Sunset+Vine
Sunset+Vine is a leading independent supplier of sports programming to broadcasters in the UK and overseas. It has won over 35 broadcast awards including nine Royal Television Society awards and six BAFTA's most recently for "Best Sport and Live Event" in relation to its production of Channel 4's ground-breaking coverage of The London 2012 Paralympic Games.
Sunset+Vine was appointed as primary production partner for BT Sport (launched August 2013) and now produces the channel's live English Premier League Football and Aviva Premiership Rugby matches and all support programming. The company was Host Broadcaster of the Glasgow 2014 Commonwealth Games and will be for the Volvo Ocean Race 2014 starting in October 2014. In the Middle East, Sunset+Vine has been Host Broadcaster for the Dubai World Cup for 17 consecutive years. A leader in Advertiser Funded Programming, the company devised the world's most watched weekly sports' show "Gillette World Sport" (shown in 180 countries at its peak). Mobil 1 – The Grid is also amongst its extensive portfolio. The company is part of The Tinopolis Group.
About Sunset+Vine|APP
Sunset+Vine|APP is the leader in specialist sports TV production and has a strong pedigree in sailing. It is the production partner for the forthcoming Volvo Ocean Race 2014-2015 with sister company Sunset+Vine International handling distribution. It was the only independent production company to be selected by the BBC to assist in its sailing event coverage of London 2012 Olympics; continues to produce CNN International's flagship sailing programme "Mainsail"; owns the production and distribution rights for Sea Master Sailing, which celebrated its 11th anniversary this year, and is production partner for the Extreme Sailing Series.
About Santander 2014 ISAF Worlds
More than 1, 250 sailors in over 900 boats from 84 nations competed at the Santander 2014 ISAF Sailing World Championships held this September 2014. The best sailing talent was on show with world titles being awarded across ten events. Approximately 50% of Rio 2016 Olympic Sailing competition places will be won based on results in Santander. The regatta format featured an opening qualification series and a final series with the top ten in each event proceeding to the Medal Race where the final positions were decided.
Event Website – http://www.santander2014.com/
ISAF Microsite – http://www.sailing.org/events/isafworlds/index.php
About The International Sailing Federation
The International Sailing Federation (ISAF) is the world governing body for the sport of sailing.
ISAF is made up of 140 Member National Authorities (MNAs), who are its principal members, and responsible for the decision making process that governs the sailing world.
There are currently more than 100 ISAF Class Associations, ranging from the small dinghy classes for young people up to 60 foot ocean racers.
Sailing
Sailing is a lifetime sport enjoyed right across the world.
The sport encompasses a massive range of disciplines and events including Olympic sailing, offshore sailing, windsurfing, match racing, team racing, fleet racing and disabled sailing.