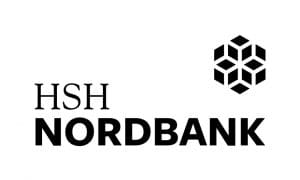 HAMBURG/KIEL HSH Nordbank is participating in the refinancing of Ferenc Liszt International Airport in Budapest.for EUR 100 million. HSH Nordbank is thus taking on a significant share of the transaction involving a total of around EUR 1.35 billion as part of a syndicate of 14 banks. The refinancing took place in close collaboration with the shareholders led by AviAlliance GmbH and the airport's management. Both local and international banks as well as mezzanine lenders took part in the refinancing. The expertise and experience of HSH Nordbank in European infrastructure and airport finance proved decisive in the structuring of the transaction. HSH Nordbank is a long-standing funding partner of Budapest Airport and acted as one of the main partners providing finance in the transaction.
Budapest Airport is the key gateway for air traffic in Hungary and a major economic factor
for Hungary as a country and the Budapest region. It is the home airport of Hungary's airline Wizzair and home to around 35 airlines, which in 2013 carried around 8.5 million passengers to 82 destinations worldwide. The airport's importance became apparent when the state-0wned airline Malev ceased operations in 2012. The missing routes, which accounted for a passenger volume of around 34 percent, were almost entirely taken up by other airlines, some of which were new to the market. The airport has been recording strong growth  in the number of passengers, a trend which is due to continue in the years ahead.
Based on a passenger survey, management consultants Skytrax named Budapest Airport as
the best airport in Eastern Europe at its 2014 awards. The shareholders of the operating
company of Budapest Airport, Budapest Airport Plc, are a consortium of investors from
Germany (AviAlliance, KfW IPEX-Bank), Canada (Caisse de dépôt et placement du Québec),
USA (Aero Investment) and Singapore (Malton Investments Pte).