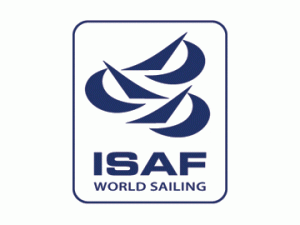 27 October 2014 – Issued on behalf of ISAF – The 2014 ISAF Rolex World Sailors of the Year Awards will be held in one week's time at a glittering awards ceremony in Palma de Mallorca, Spain.
After an exciting year of sailing across multiple disciplines of the sport, five male and three female nominees make up the 2014 ISAF Rolex World Sailor of the Year shortlist based on their achievements from 1 September 2013 to 21 September 2014.
Only one winner can prevail in each category with ISAF Member National Authorities (MNAs), the national governing bodies for sailing around the world, voting for the male and female nominee who they believe deserves the Award.
Some of the highest achievers from all disciplines of the sport have been nominated for the Award since it was first presented in 1994 with the modern day greats etching their name on the coveted trophy.
Inspiring individuals and dynamic combinations are nominated each year and their achievements may be an exceptional series of regatta wins, a record breaking passage or triumph against the odds.
The ceremony, attended by international sailing stars, key decision makers and sponsors will take place at the Pueblo Español on Tuesday 4 November, and is a true celebration of the sport.
The names vying for the coveted and prestigious 2014 ISAF Rolex World Sailor of the Year Awards are:
Male
Mat Belcher and Will Ryan (AUS)
Peter Burling and Blair Tuke (NZL)
Bill Hardesty (USA)
Giles Scott (GBR)
James Spithill (AUS)
Female
Steph Bridge (GBR)
Martine Grael and Kahena Kunze (BRA)
Charline Picon (FRA)
Click here to find out more about the nominated sailors and their achievements.
HM King Constantine, ISAF President of Honour, will announce the winners each of whom will be presented with the prestigious ISAF Rolex World Sailor of the Year trophy and a distinctive Rolex timepiece.
Visit the ISAF Rolex World Sailor of the Year Awards microsite at: www.sailing.org/worldsailor 
Who will join the list of winners?
2013 Mat Belcher (AUS), Jo Aleh & Polly Powrie (NZL)
2012 Ben Ainslie (GBR), Lijia Xu (CHN)
2011 Iker Martinez & Xabier Fernandez (ESP), Anna Tunnicliffe (USA)
2010 Tom Slingsby (AUS), Blanca Manchon (ESP)
2009 Torben Grael (BRA), Anna Tunnicliffe (USA)
2008 Ben Ainslie (GBR), Alessandra Sensini (ITA)
2007 Ed Baird (USA), Claire Leroy (FRA)
2006 Mike Sanderson (NZL), Paige Railey (USA)
2005 Fernando Echavarri & Anton Paz (ESP), Ellen MacArthur (GBR)
2004 Robert Scheidt (BRA), Sofia Bekatorou & Emilia Tsoulfa (GRE)
2003 Russell Coutts (SUI), Siren Sundby (NOR)
2002 Ben Ainslie (GBR), Sofia Bekatorou & Emilia Tsoulfa (GRE)
2001 Robert Scheidt (BRA), Ellen MacArthur (GBR)
2000 Mark Reynolds & Magnus Liljedahl (USA), Shirley Robertson (GBR)
1999 Mateusz Kusznierewicz (POL), Margriet Matthijse (NED)
1998 Ben Ainslie (GBR), Carolijn Brouwer (NED)
1997 Pete Goss (GBR), Ruslana Taran & Elena Pakholchik (UKR)
1996 Jochen Schümann (GER), Lai Shan Lee (HKG)
1995 Russell Coutts (NZL), Isabelle Autissier (FRA)
1994 Peter Blake (NZL) & Robin Knox-Johnston (GBR), Theresa Zabell (ESP)
"Jo"