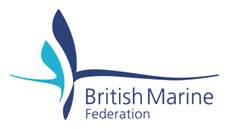 The British Marine Federation (BMF) was disappointed to learn of the International Paralympic Committee's (IPC) decision not to include sailing in the sporting programme for the Tokyo 2020 Paralympic Games.  
The Olympics and Paralympics have provided a successful platform for showcasing British talent and increasing participation. Following sailing success at the 2012 London Games the UK witnessed a 10% increase in the number of people taking up sailing*. The BMF is very concerned at the loss of such a powerful tool for raising the profile of British sailing and other boating activities. In addition it is disappointed at the loss of such a unique platform for inspiring those with disabilities to take up the sport of sailing.
Therefore the BMF offers its support to the Royal Yacht Association (RYA), the International Sailing Federation (ISAF) and other national organisations in their discussions to seek further recourse.
Alongside sailing, the IPC have removed 7-a-side football from the 2020 Paralympic Games programme. To read the full IPC press release visit: http://m.paralympic.org/news/ipc-announces-final-tokyo-2020-paralympic-sports-programme
*Finding of the Watersports Participation Report 2013. Sailing participation (includes categories: Small sail boat, Small sail boat racing, Yacht racing and Yacht Cruising) saw a 10% increase from 2012 to 2013.