"Mediation advocacy training awareness"
David Richbell, Jonathan Lux and Dr Aleka Sheppard will lead an interactive discussion on the benefits of mediation advocacy training which, nowadays, is regarded as being essential for every practitioner or claims' handler.
The session will be chaired by Sir Anthony Colman
The focus will be:
1.      The importance of the skills of mediation advocates
2.      A game to attract new and/or maintain clients?
3.      What is to be avoided in the handling of mediation by
advocates
4.      The effect of Cultural differences on perceptions about
mediation effectiveness
5.      What are the trends
Monday 2nd March 2015, 6.00pm – 7.30pm at Quadrant House, 10 Fleet Street, London EC4Y –  Attendance is free.
"How to Master Commercial Mediation" published January 2015. Essential reading for Mediators at every stage of their career by David Richbell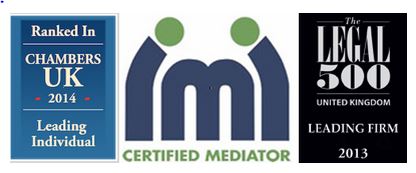 The event is accredited for 1.5 CPD points
For Registrations : shipping@shippinglbc.com  
Herebelow is the Registration Form:
Registration Form – Session 2 – March